ASPEN: CULTURAL MECCA
You've, of course, come to know Aspen for its exceptional outdoor activities, outrageous nightlife and over-the-top shopping. But, were we to call Aspen a cultural mecca, we might stop you dead in your snowshoe tracks. Truth be told, though, there are few places in the world, let alone small Rocky Mountain towns, that pack as powerful a cultural punch as Aspen does.
The reason for Aspen's cultural riches is back to its natural ones. As John Galante, a travel expert and Aspen citizen for ten years, points out: "The beauty of the place attracted a wealthy crowd that has enabled the arts to thrive here."
John Thew, Director of Aspen Film notes of the cultural scene in Aspen: "We are not messing around here because the residents insist on the very best and will give generously to ensure these organizations can bring that talent to Aspen. The residents are demanding the best culture." And, that "best culture" includes a list as long as a pair of 80s Rossignol skis. Here's a look at just some of the town's cultural offerings:
Aspen Film
One of the country's oldest film organizations has as its mission to enlighten, enrich, educate, and entertain through film. Among its many film programs are its annual Filmfest and Shortfest, regular Academy film screenings and its monthly Indie Showcase. Certainly helps that Aspen is Hollywood's home away from home!
Aspen Santa Fe Ballet
Since its founding in 1996, ASFB has carved a reputation as a dance-lover's dance company. It has genuinely reshaped the field – introducing new choreographic talent to national stages; fostering a new breed of exceptional dancer; and stimulating audiences with high-caliber performances.
Aspen Art Museum:
The Aspen Art Museum is a non-collecting institution presenting the newest, most important evolutions in international contemporary art. Its curatorial vision is three-fold: to present first-time US solo museum exhibitions by significant emerging contemporary artists from around the globe; solo exhibitions by important or established contemporary artists that focus on new, unrecognized, or under appreciated aspects of their artistic output; and group exhibitions curated to address prescient or topical contemporary cultural, social, or political subject matter.
And, the museum itself is a work of art. Designed by Shigeru Ban, the Aspen Art Museum is the Japanese architect's first museum built in the US.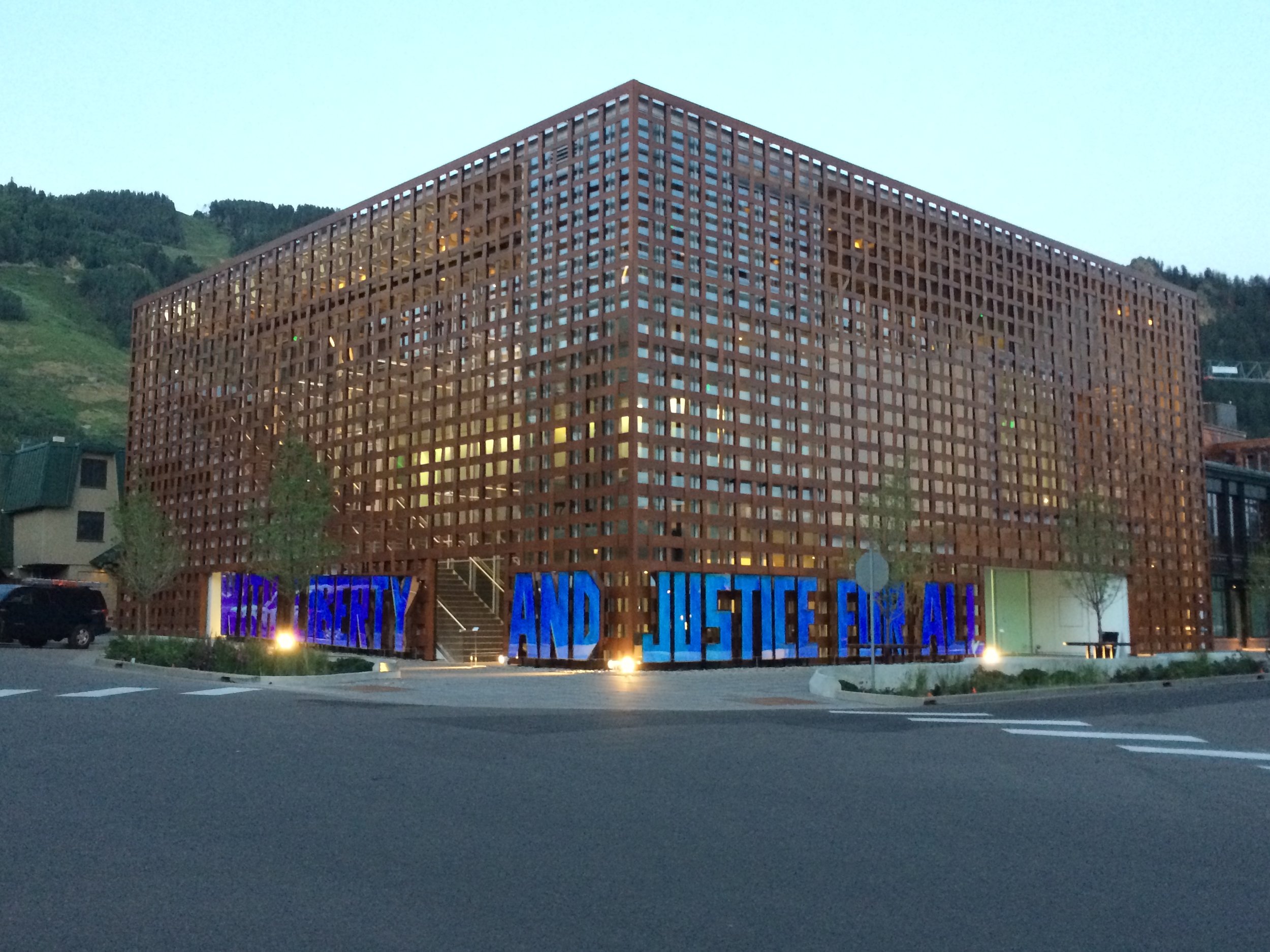 Aspen Ideas Festival:
The Aspen Ideas Festival is the nation's premier, public gathering place for leaders from around the globe and across many disciplines to engage in deep and inquisitive discussion of the ideas and issues that both shape our lives and challenge our times.
Food & Wine Classic:
The FOOD & WINE Classic in Aspen is the foodie Olympics, bringing together the world's foremost authorities on wine and food at over 80 cooking demonstrations and wine seminars. In addition, over 300 wines and luxury lifestyle brands gather together to feature and sample their newest products.
Aspen Music Festival & School:
Founded in 1949, the Aspen Music Festival and School is regarded as one of the top classical music festivals in the United States, noted both for its concert programming and its musical training of mostly young-adult music students.
And, this list is far from exhaustive! We still have Jazz Aspen, Theater Aspen, programming at the Wheeler Opera House, additional programs at the Aspen Institute, a growing gallery scene and much, much more.
So, if you're planning a wedding weekend in Aspen because of all it offers to the physically-minded, you best be expanding that guest list to include all of your intelligencia friends. They will get as much, if not more, out of your Aspen wedding weekend.