TOM & TERRY: WEDDING WISDOM
It isn't just any couple that puts the early days of their relationship on national television, but Tom and Terry did just that. In fact, one could say much of their relationship has been one that they've shared with others.
The two met in 2004 at a "Date Bait" speed-dating event at the LGBT Community Center in New York. Tom was on his own; Terry with a group of friends. And, despite the crowd, Terry set his eyes on Tom. "I was flattered by his attentions, because I could tell he was a good guy." And, before long, the two were on their first date, at a restaurant on the Upper West Side.
One loves his partner because of and despite his idiosyncrasies. And, while Tom and Terry didn't fall in love on that first date, theirs was a moment of fully appreciating the other. Terry is, what one could say, specific about what he eats, and not in the way that the body conscious among us can be. Nothing green can garnish the plate, and he avoids onion and garlic at all costs. Often times he cobbles together his meal by two entrees given that one has something he will eat and, more importantly, something he won't. For some, experiencing this on a first date might result in it being the last. Not so with Tom and Terry.
"He was probably going "oh god, what have I gotten in to?" when he heard me ordering," said Terry. But, for Tom, his real feeling was that "he was comfortable and confident being himself around me."
18-months later, the relationship literally took off as the two submitted their audition for the 2006 season of "The Amazing Race" and landed a spot on the show pursuing adventures around the world. Four episodes in, after a challenge involving Terry eating fish eyeballs in China, the two fell short on a challenge involving a leaky sampan boat in Vietnam.
What marked their appearance on the show for viewers was the fact that the two got along famously throughout all of their challenges. Others that season were less amicable with each other. More importantly, what mattered about the show for the couple was what great partners they were to each other. It was on the show that one could say Tom and Terry identified each other as the one.
They didn't get engaged until nearly a decade later. Among other reasons, the two were waiting for same-sex marriage to be legalized. But, as Terry also said: "we were just slow in the planning!" This is a charming comment given Terry's long career in the events business!
But, when the time came, the two did it in the style they and their friends and family had gotten used to: publicly. And, better than attempt to describe it - though it is nothing short of Amazing and you'll see why – have a look at it here:
When it came to planning, first things were first: the guest list. As Tom said, "once we knew how many we were inviting, we could begin looking for venues. And, we looked at every venue that could fit our guests." Whitby Castle in Rye, NY, the very last venue on their list, was to be the one. "We love winter weddings so when it started snowing while we were on our walk-through, we knew we'd be getting married there." A castle seems about right for 230 guests!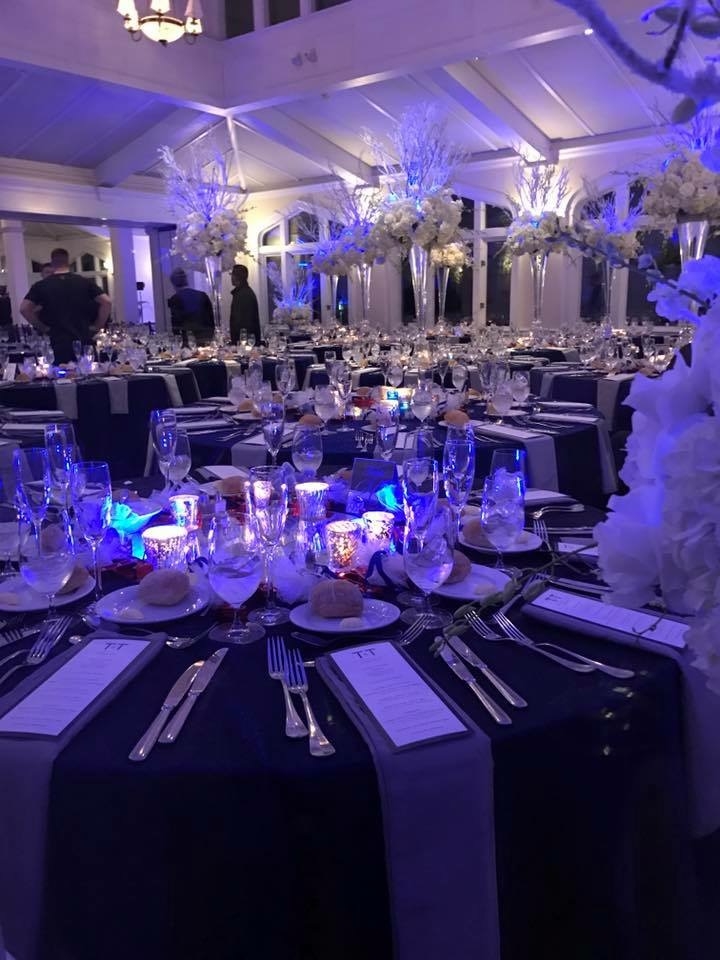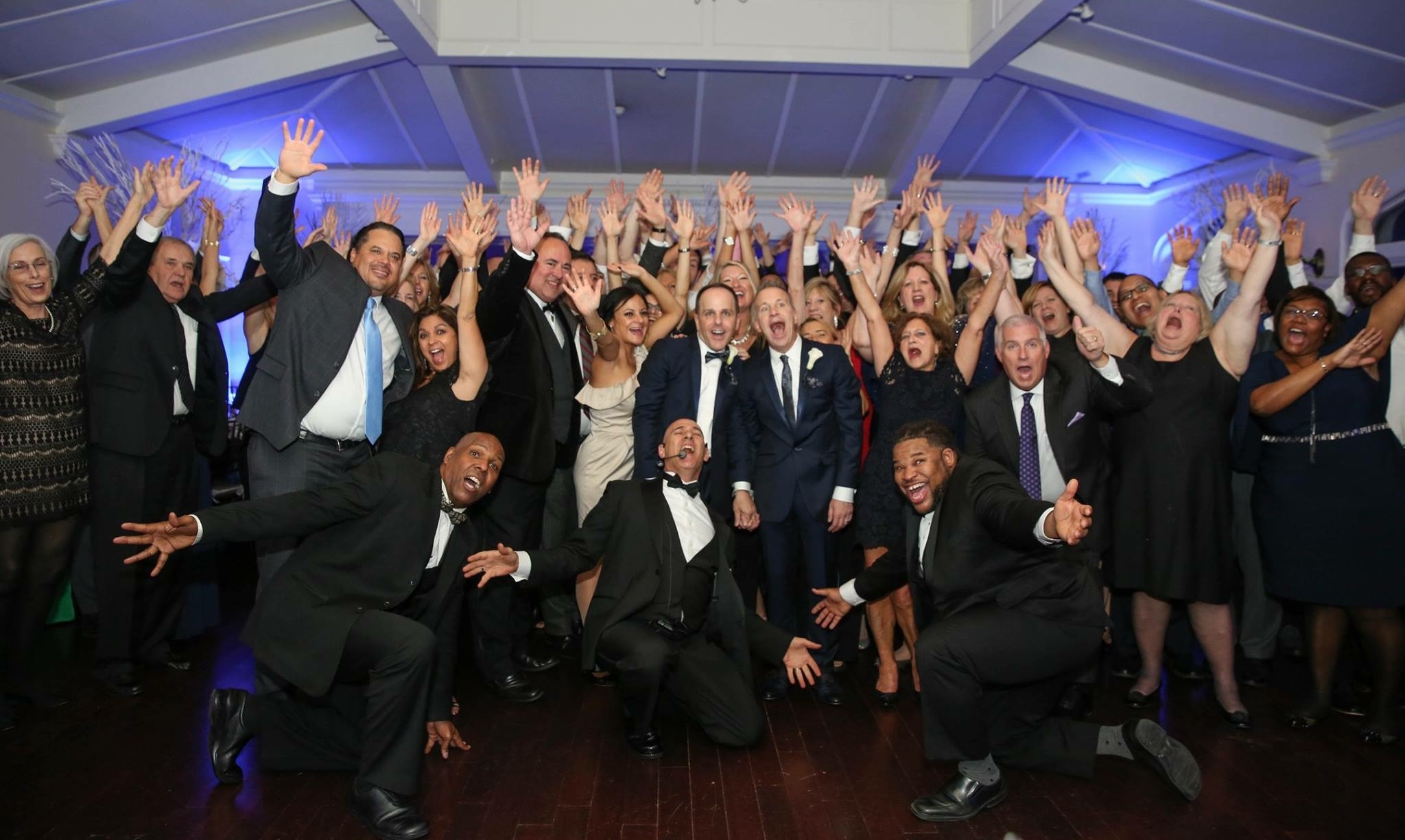 The style of the wedding was dictated by Whitby Castle, which the couple described as "regal, but homey." But, more importantly, their theme was family. Throughout the castle Tom and Terry included photos of their relatives. During the actual ceremony, they created one centerpiece as a tribute to loved ones who had passed away. Their siblings served as their "best siblings" and all of their godchildren were included in the ceremony.
Tom and Terry planned everything together. Because of Terry's deep experience planning events, Tom "armed himself" with various apps to help understand the process. "I drove Terry crazy because I was always six months ahead of where things really needed to be!" Meanwhile, Terry was wondering how he'd be able to top all his years of experience. The answer was simple. As he said: "this was not an event, it was personal and had to be about family and fun." And, there were others on the day who helped ensure we wouldn't be working the whole time.
Their dear friend, a theater company director from Philadelphia, officiated and surprised them both by having interviewed Tom and Terry's parents, including their words in the ceremony. Keeping things personal, the couple wrote their own vows and did so surrounded by generations of their family members.
As Tom said about the ceremony, "it was the coming together of like-minded people." Terry continued to say: "My favorite moment of the wedding was when everyone stood to celebrate and affirm our marriage. The energy in the room was amazing."
To go into too much detail about the reception would be to take away from the surprise that the couple pulled off for all of their guests. They, along with 26 waiters, coordinated a surprise flashmob. Tom said: "we wanted to keep things fun and memorable!" And for Terry, the real coup was managing to surprise his event colleagues who "would have never guessed it would be the waiters!"
Tom's favorite moment was dancing with his husband to their dear friend and recording artist, Anne Steele, singing a slow version of her song: "Love Can Take Us There." , along with the New York City Gospel Choir backing her up. This was their first dance that ended with all of their wedding guests on the dance floor dancing, hands clapping, with lit up "T's" given as wedding favors. About the dance floor, Tom went on to advise: "stay out there as long as you can." In the throes of the ceremony and reception, he described interactions as a "hi drive by" but on the dance floor "people really get to spend time with you."
The couple asked their guests to make contributions to charities dear to the family and to a honeymoon fund. Immediately following the wedding, the two made their way to Canyon Ranch for a mini-moon and to a later honeymoon in Bora Bora.
A couple so clearly matched, devoted to family and inclusive of others, we hope that they continue to share their love for life and each other with the world. Theirs is An Amazing Life the world should experience and emulate.