IN THEIR WORDS: MICHAEL & LAWRENCE'S ENGAGEMENT STORY
"I was on a date on Pride Weekend in DC, but my date decided he didn't want to continue the date. So, I decided to continue on with a group of friends one of whom was friends with Lawrence. He was in town from LA to graduate from Howard University."
"Our first official date, was at the D.C. Food Bar – I don't know if it is still there," said Lawrence. "We sat there for what seemed to be like hours, and I was like 'wow. He's good looking, energetic, great character and I fell for him that night." This was new news for Michael. "I thought Lawrence was smart and tall, a big requirement for me, he made me laugh. I got great vibes from him and I felt like something could come from this."
"He invited me to his graduation and I said no, because his family was going to be there, but I got him a gift – a card and a toy Corvette which he still has in his office – and we met up for drinks afterwards. And, we just continued to see each other until he went back to LA and I started flying out there, for about six months. I said I'd never be in a long-distance relationship! But, in February of '07 I moved!"
"I was still in the military during "Don't Ask, Don't Tell." I had actually deployed to Afghanistan not too long after Michael got to LA. It was difficult to be separated from him while I was serving my country. My calls home had to be short and saying things like: 'I miss you, I want you, I love you' was off the table. Saying them over a government phone line would have be disastrous for my career, too close to my retirement. But, a week after I was back from Afghanistan, Obama repealed "Don't Ask, Don't Tell," which let me begin living my life fully and really begin thinking about a life with Michael."
"Then, he enrolled in a dual masters program! I was like 'are you insane, what time are you going to have for me,'" Michael pointed out. "It got a little rocky, but he graduated and we got a lot of air back in our life."
"When marriage became legal, everyone thought we were going to run out and get married. But, Lawrence wanted to make sure we had everything lined up. He thinks a lot! But, I did have to ask him: when are we going to do this?"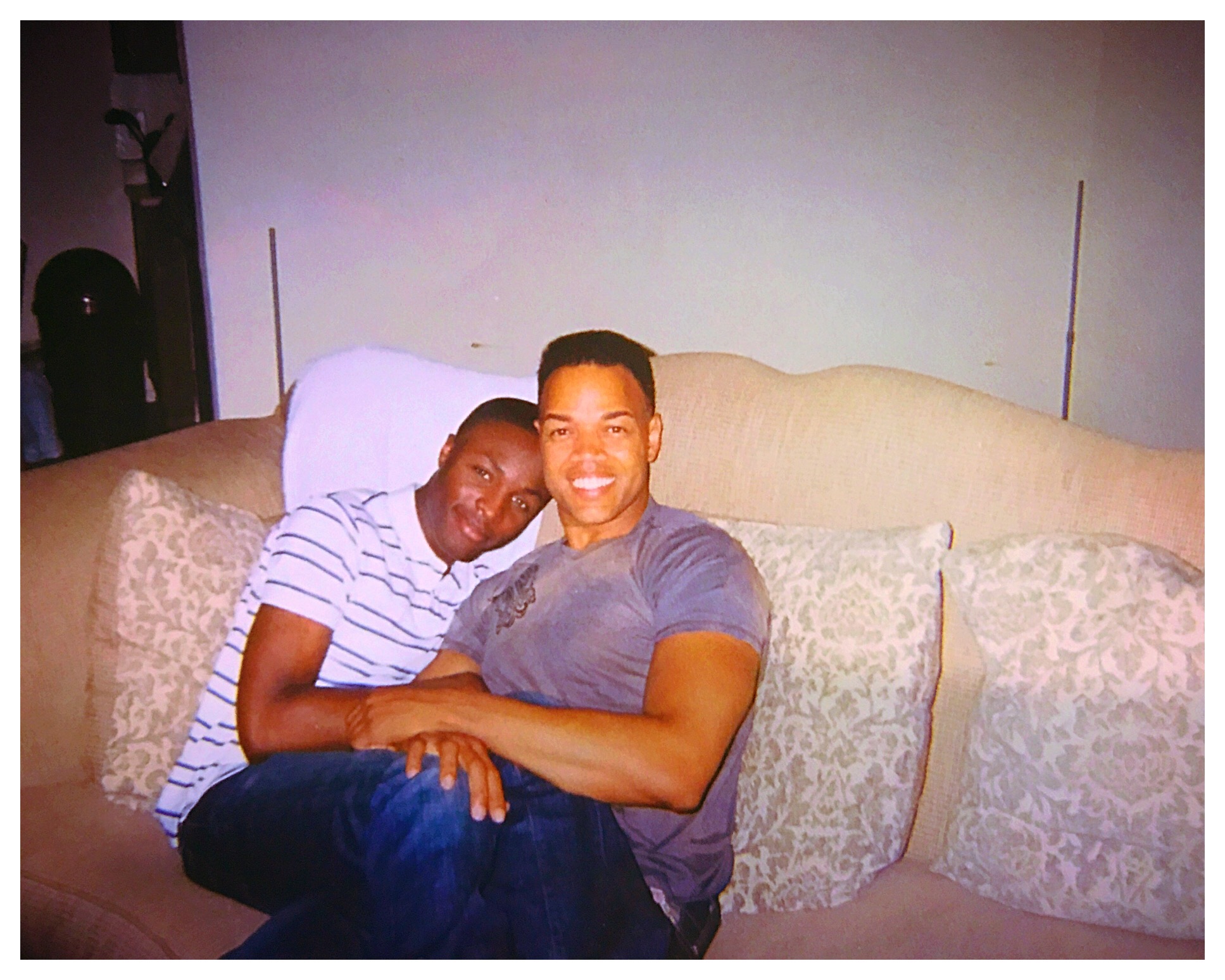 "I wanted to ask him on our tenth anniversary, so I arranged a trip to Vegas, even though Michael had just flown back from a trip to Tokyo and wasn't having any of it! But, we went and stayed at the Cosmopolitan and it was there that I proposed. We were at dinner and I gave the ring to the waiter to put into a glass of champagne."
And, this point, rather than describe the rest of Michael and Lawrence's engagement, click on the video below for the full moment!
"Now that we are planning, I don't think I am a groomzilla! Right, Lawrence? We have a wedding planner because there's no way we could have made our wedding the way we wanted without her. We are getting awfully close to October 14th! I couldn't ask for a better person to have in my life," Michael said of Lawrence. "We've really stood the test of time being together for 11 years."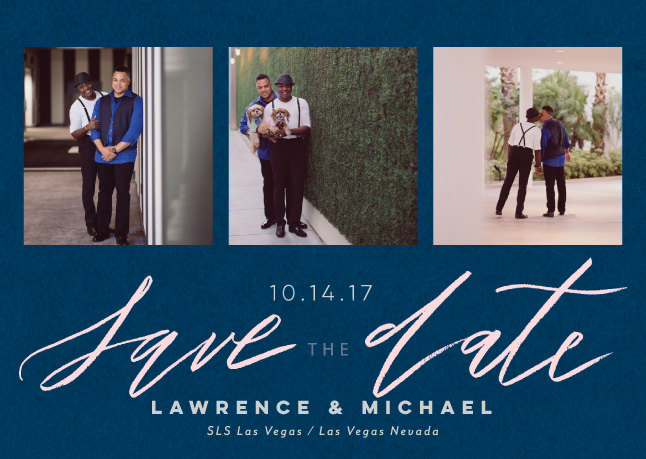 We look forward to following up with Michael and Lawrence and their "bling themed, regal" wedding in November!