WEDDING WISDOM: MICHAEL & LAWRENCE
When last we checked in with Michael & Lawrence, they were barely betrothed. Now, they are legit husband-and-husband and we are delighted to share their spectacular wedding with you.
But, first a quick look back on how the two met and got engaged!
Michael and Lawrence's wedding was nothing short of spectacular, thanks in large part to Lawrences' creativity. From its Las Vegas setting, to the glamour of the SLS Hotel, to the elegance of the ceremony and reception, to the rollicking good time of the celebration, theirs was a wedding that will not be forgotten, especially by them and their guests.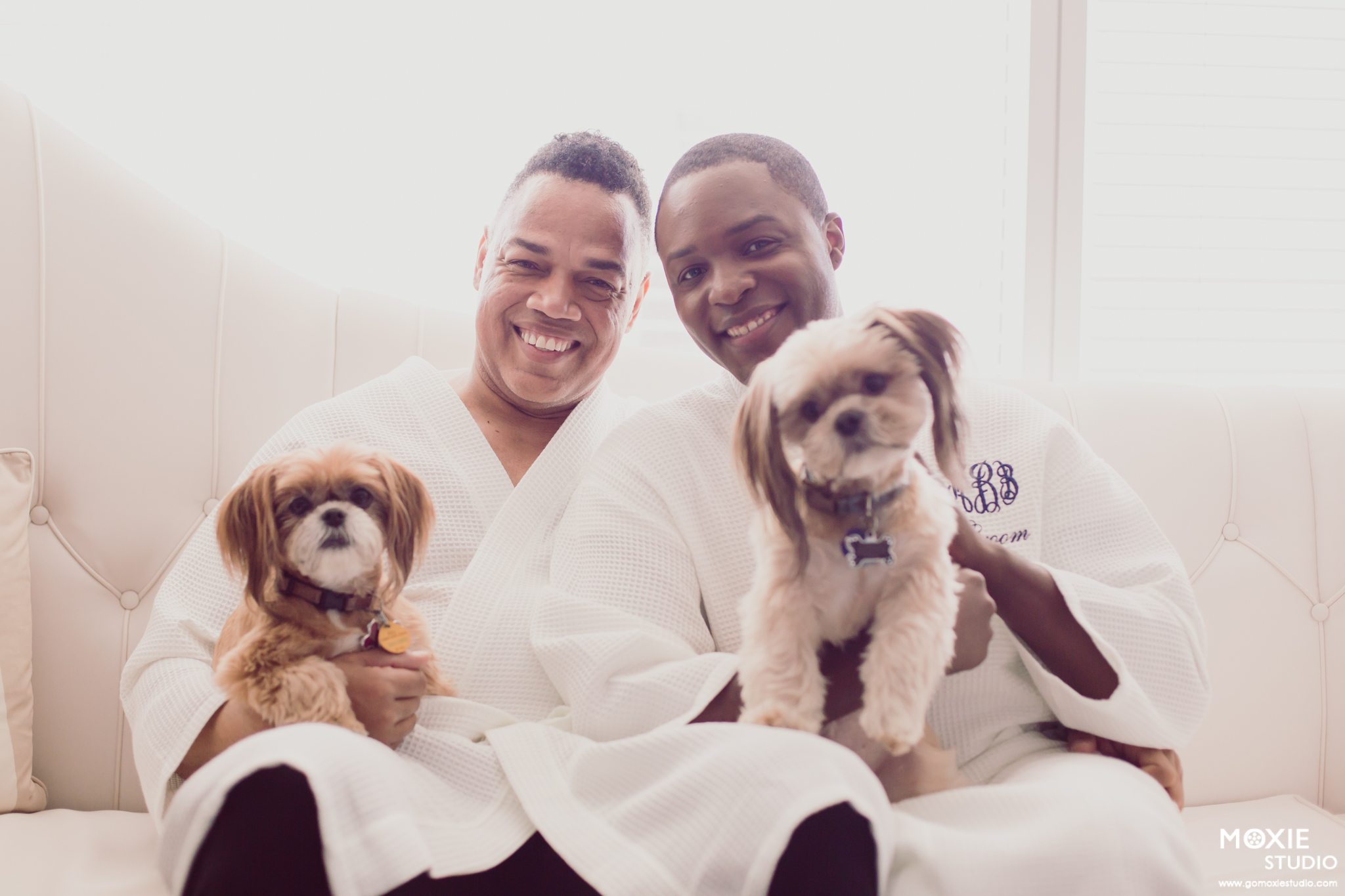 Accompanied by a wedding party of 16, clad in navy, blush and blue - and in the case of their pets, Joy and Troy, clad in quite a bit of sparkle, too - the grooms made their way to their altar, or chuppah, to the tunes of their favorite songs. Once they'd exchanged vows, the grooms "jumped the broom" - an African-American wedding tradition - and made their way to the reception surrounded by thousands of floating bubbles.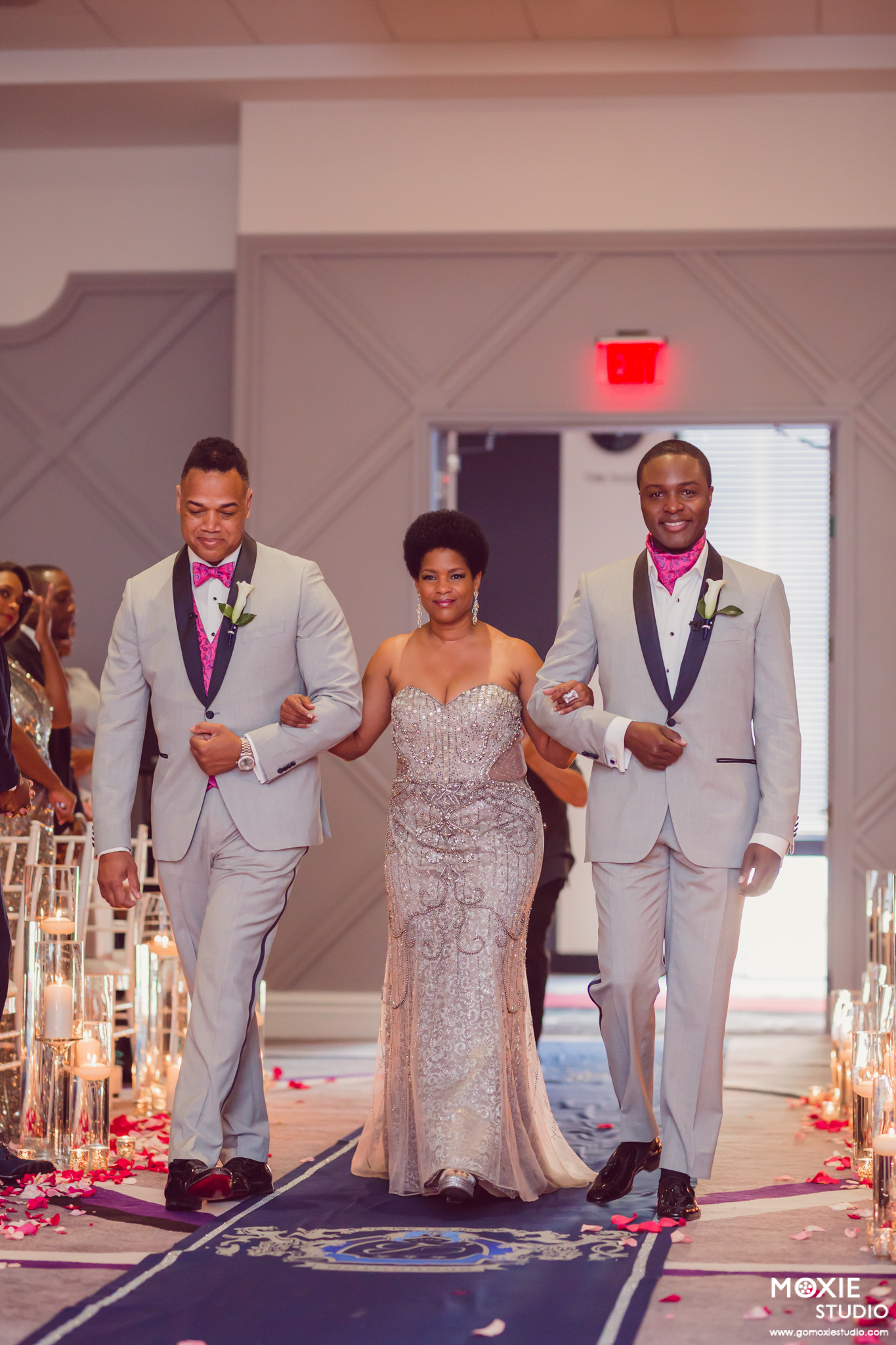 As if being in Vegas weren't "destination enough," the two brought New Orleans to the event by having them and their guests participating in New Orleans second line parade! Once settled, guests feasted and toasted, and all got down to the musical stylings of DJ Mike Foxx.
Al Green's "Let's Stay Together" was the last song of the night, but we could think of not better song for Michael and Lawrence to start their married life.