WEDDING WISDOM: SEAN & MANUEL
"We have contradicting stories of how we met," Sean says of meeting his now-husband Manuel. They disagree on which gay-dating site they first met. No matter the platform, this couple started their relationship 14 years ago when they Sean was 18 and Manuel 19 years old. And… neither was out of the closet.
After two months of getting to know each other "and hanging out in our cars," Manuel ended things, largely because he was confronting his sexuality and ultimately not comfortable with being with a man. "We were friends on and off for five years," Sean explained.
Five years later, after Manuel had come out and dated other guys (though Sean had not yet), they tried again. "And, pretty much the same thing happened all over again!" So, four more years passed until they'd give it another go!
As Sean said, "third time was a charm."
One fateful morning, Sean got a Facebook message from Manuel and the two went on their third first date. Both were out, both had matured and both weren't interested in a fling, but they each admitted that it was a bit uncomfortable dating again. The date began over their shared love of sushi, and ended with an apprehensive hug.
"But, our connection did come back," Sean highlighted. In April of 2014, Manuel, in an "old school, high school" way asked Sean to take things more seriously. "And, we fell in love pretty quickly. It was a good feeling."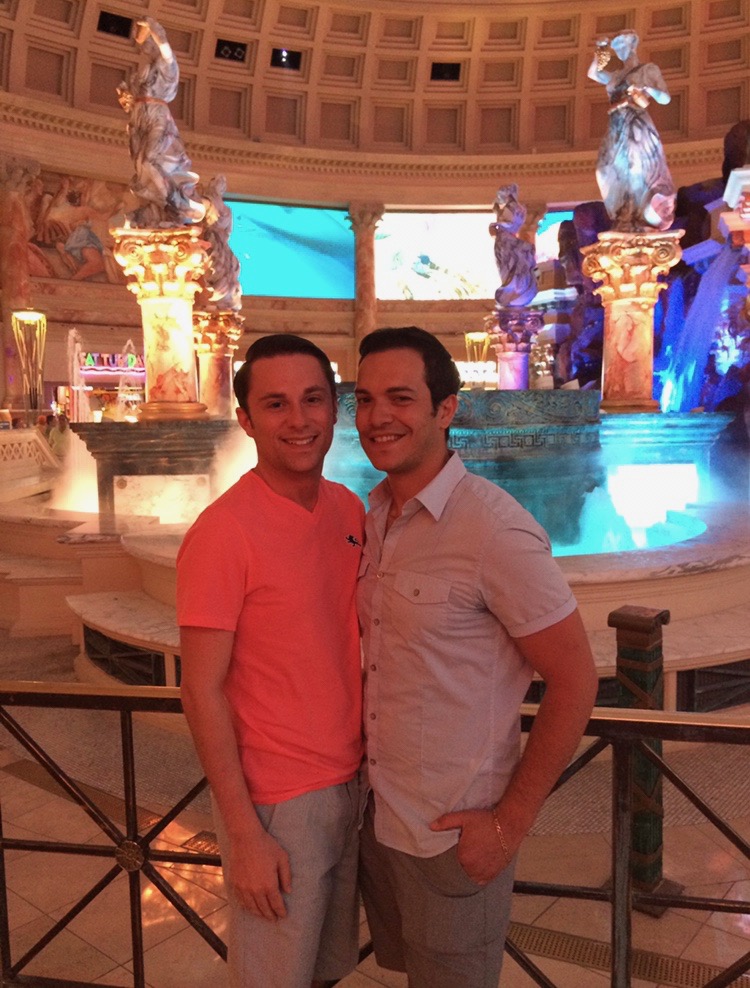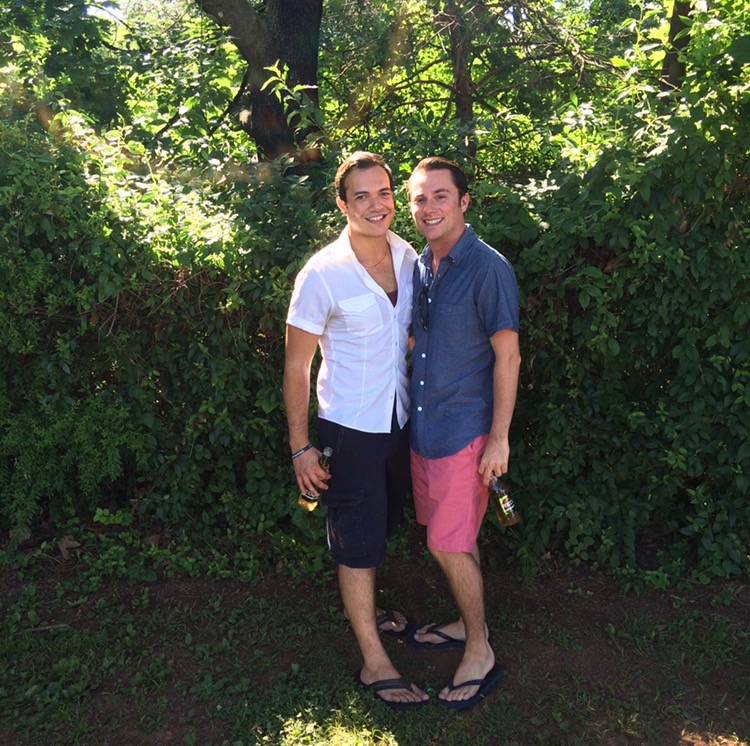 They began discussing the idea of marriage shortly thereafter, while on their first vacation as a couple - a cruise to Bermuda. While eyeing David Yurman rings in the duty-free shops Manuel asked: "Why don't we get rings… to start the next step," to which Sean responded by saying he wanted the experience to be more intimate, with family and friends around. But the plans were set in motion.
Manuel promptly asked Sean's parents for permission and began the process of organizing his 30th birthday party where their friends and family would be gathered and he could respect Sean's wishes. They were engaged in front of their nearest and dearest in December of 2015, with Manuel down on one knee and the prized David Yurman ring in one hand.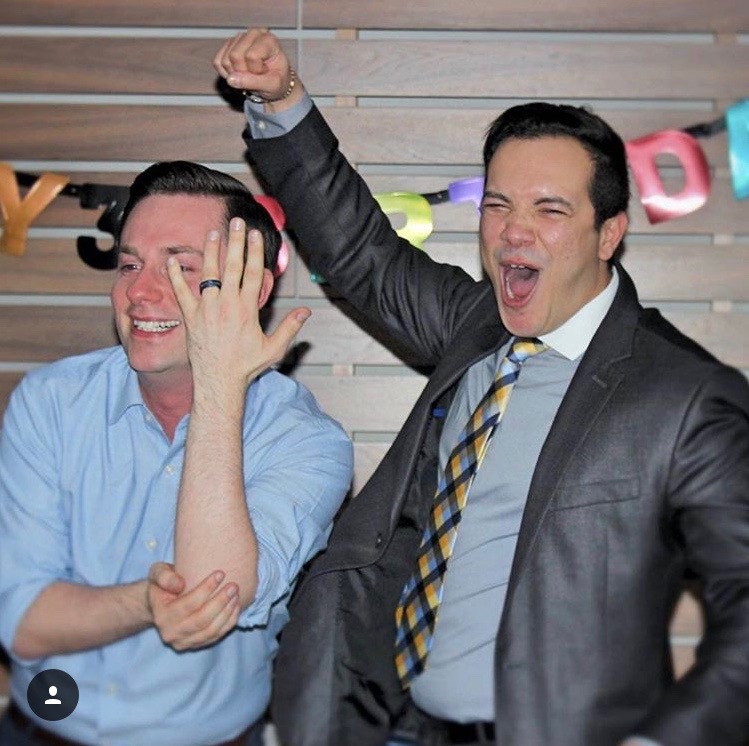 The wedding planning began after five months and carefully weighing the decision between a destination versus a local wedding. "We know we wanted a big wedding. Unfortunately, in NJ people expect a big wedding. And being gay men, we wanted it to be a big deal," Sean said.
A local wedding was the winner in order for all of their friends and family attend the celebration. Sean took the lead on preparations, while Manuel judiciously watched the budget. "Sean was all over Pinterest boards, and money is my thing, so I had the veto power," Manuel said. Except when it came to them each getting a pair of Louboutin shoes! "They were kind of our wedding gift to each other," Sean said. Learning how to be patient with one another was essential to minimize the stress associated with planning the wedding.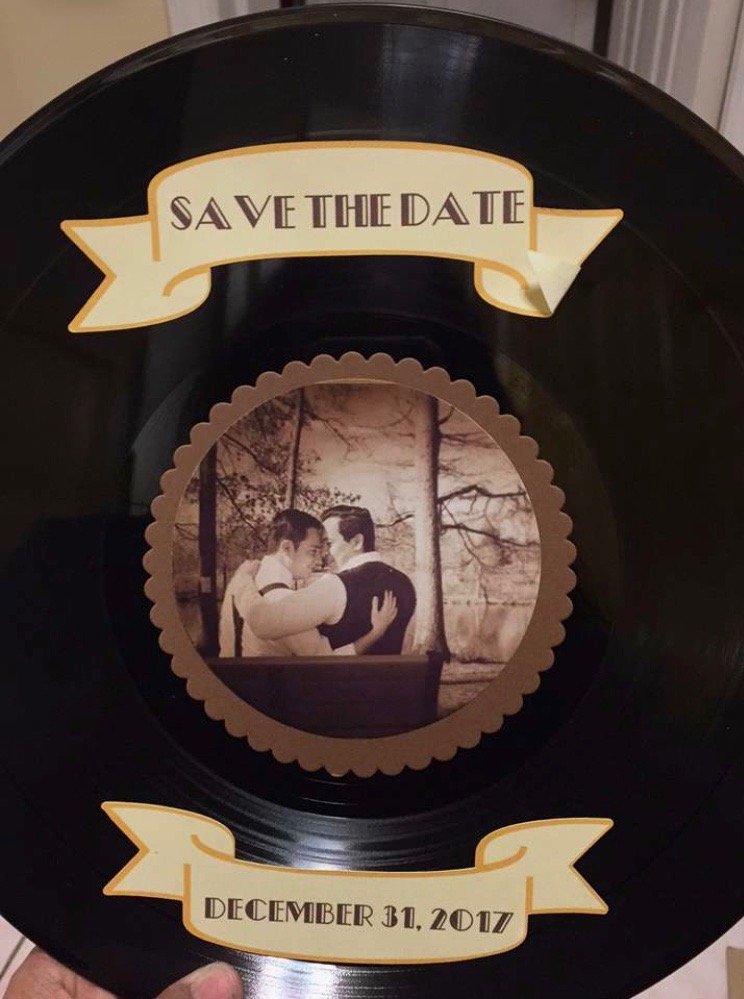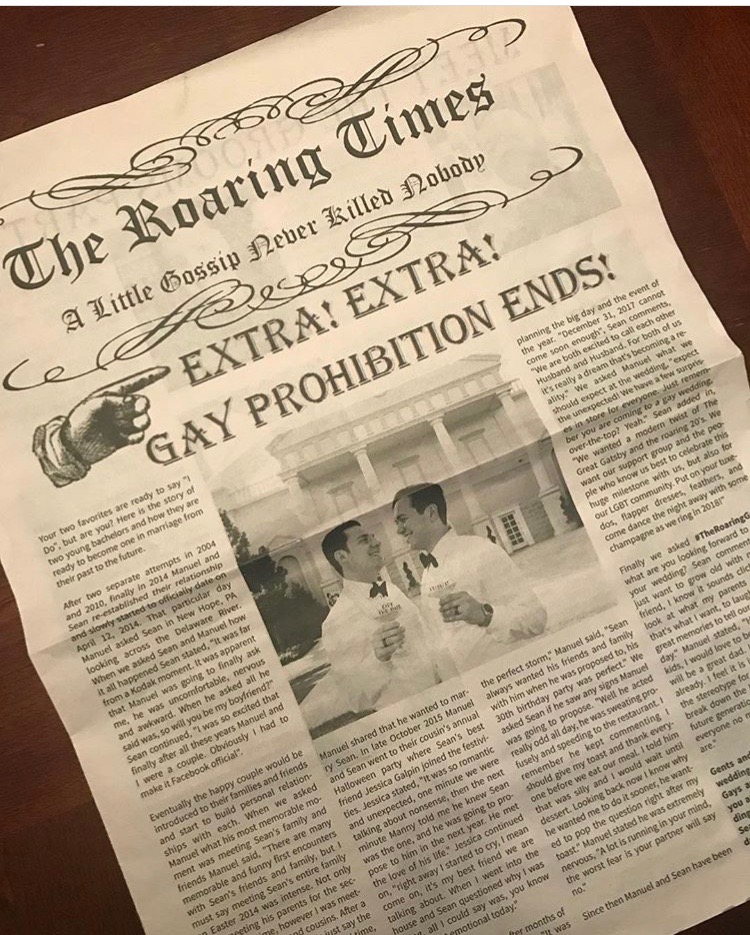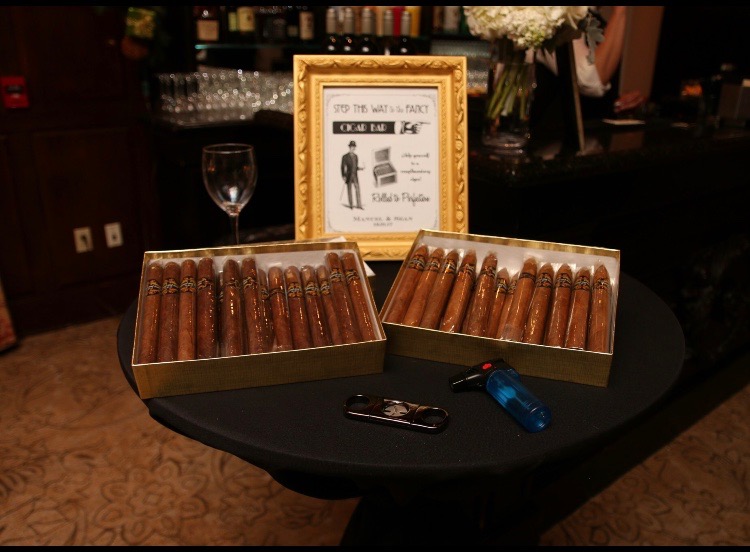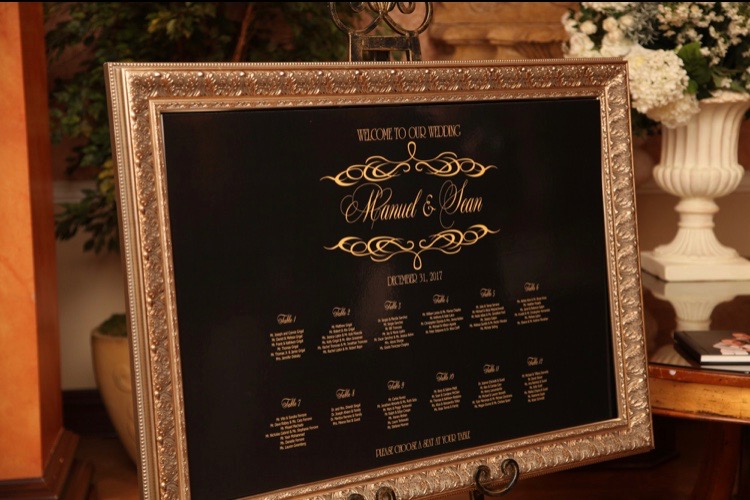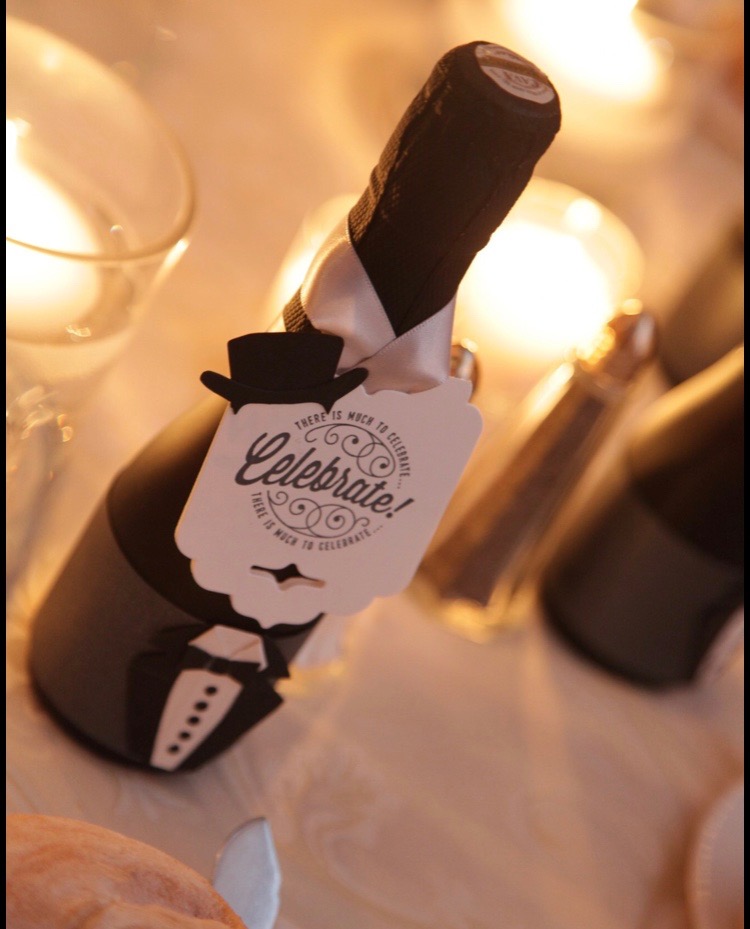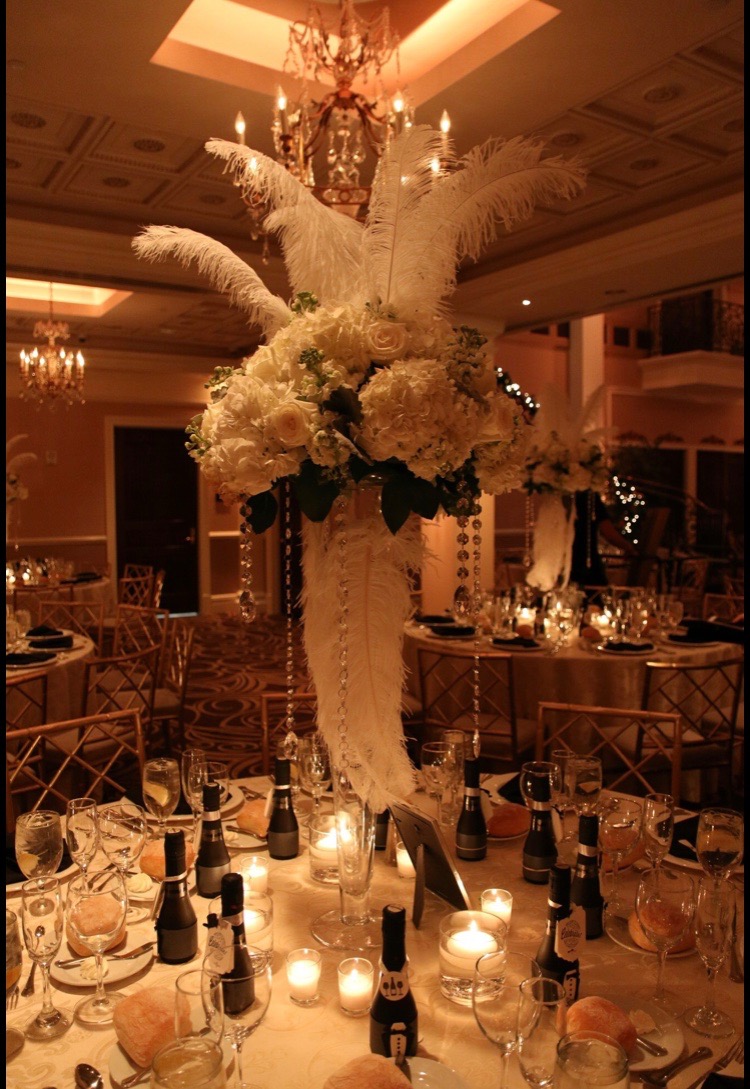 The Great Gatsby (one of Sean's favorite books) and The Roaring 20s set the tone for their elegant New Year's Eve wedding at The Palace at Somerset Park in New Jersey. Their Save-the-Date cards were an actual vinyl record. For their invitations the two conceived of Prohibition Era-inspire newspapers. For all involved, the couple created the hashtag #theroaringgays which, Manuel's best friend, took a creative take on the roaring part of the theme by dressing up as a dinosaur and roaring through his toast!
Presiding over the ceremony was Manuel's best friend. "When I first started dating Sean, she encouraged me to think about my 5-year plan and from that point, things changed for me," Manuel said. She came to know the "in and out" of both grooms and was the obvious choice when it came to selecting an officiant.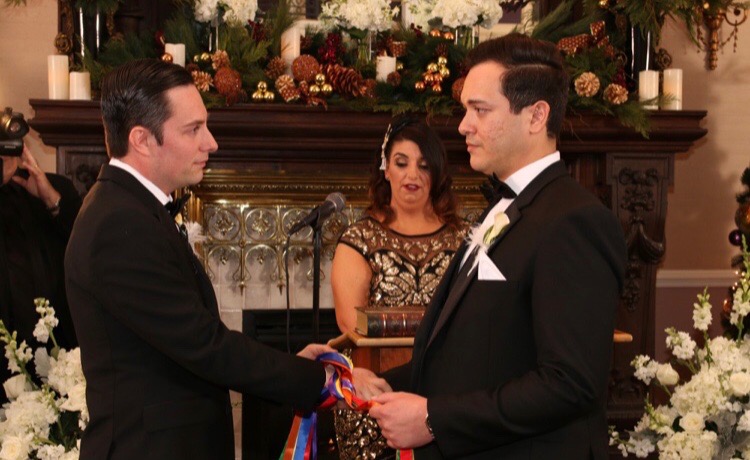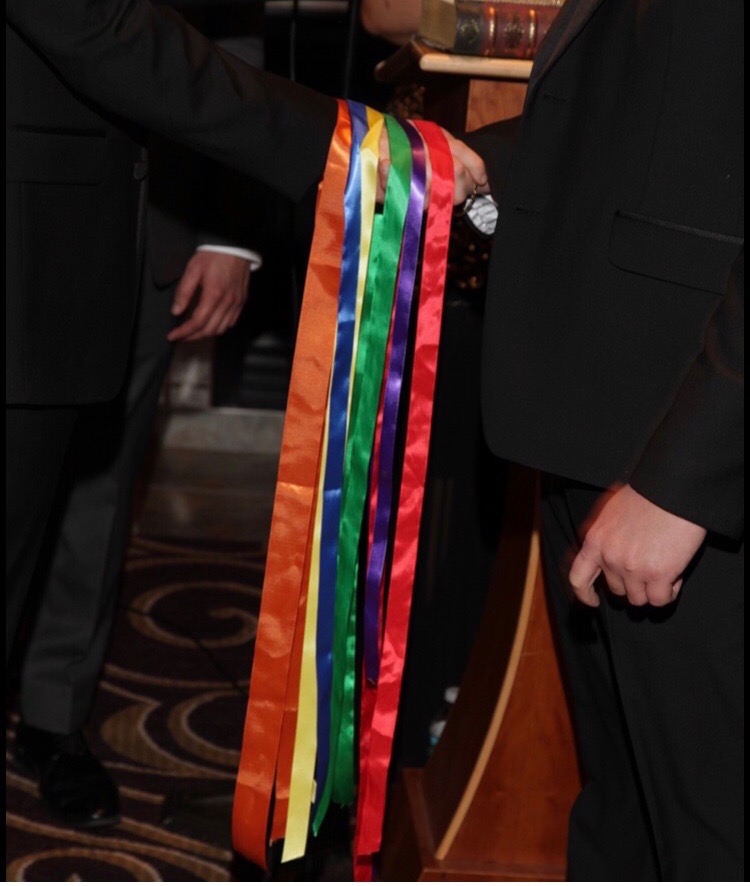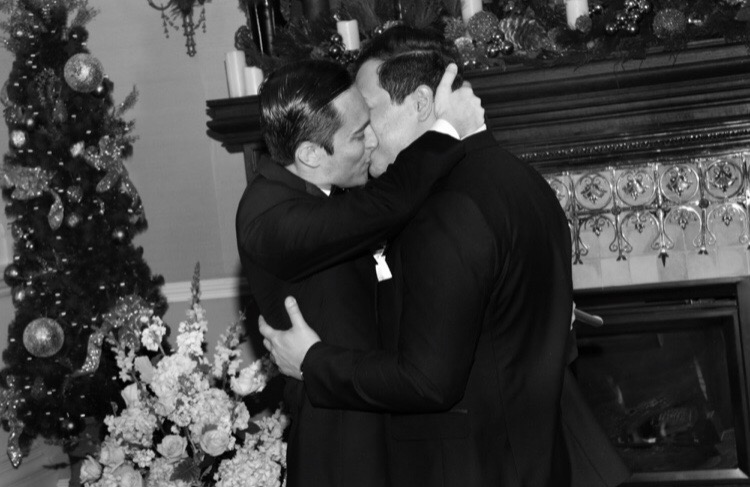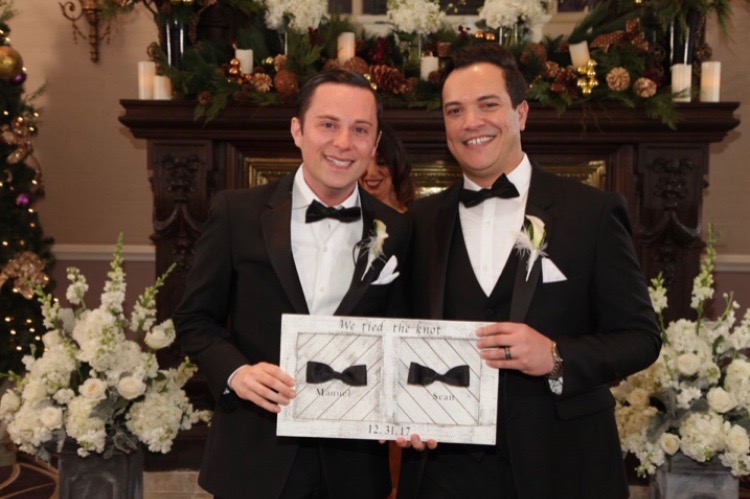 "The one thing I told her was to 'trademark' herself," Sean pointed out. And she did by surprising the grooms with a hand-fastening ceremony in which each of the groomsmen draped a different colored ribbon around Sean and Manuel's hands. Manuel's best man, his brother, then tied all the ribbons together binding the grooms together. "After our vows, this was my favorite moment of the wedding," Sean pointed out.
Following the newly married couples' first dance with their mothers, the reception featured an energetic mix of their favorite music and a custom choreographed and well-rehearsed dance closing the sit-down reception. A countdown, and endless stream of confetti made way for a beautiful display of fireworks to culminate the memorable evening and ring in the New Year.
When asked what was the most surprising aspect of the planning experience, Manuel quickly answered, chuckling: "I didn't expect to become a groomzilla!" But, when it came to advice they share with other couples, it would be "don't ask for other opinions," and "do what you want; after all, it's your special day."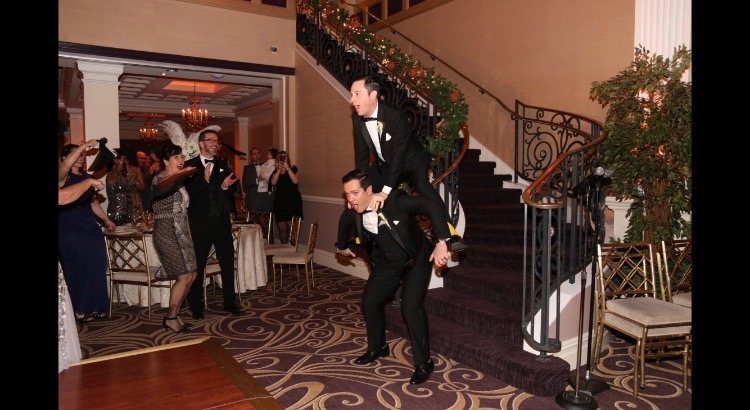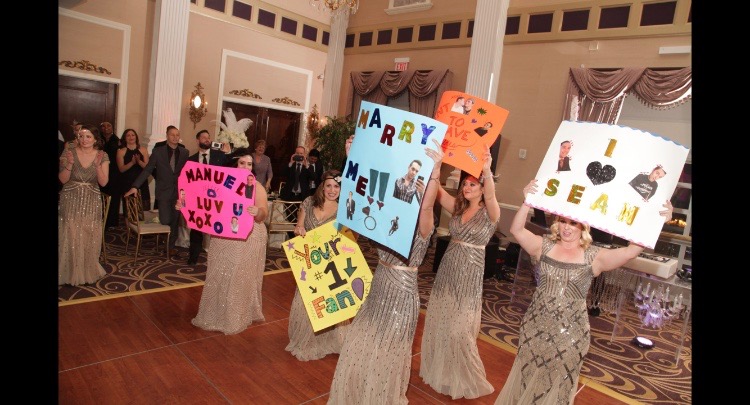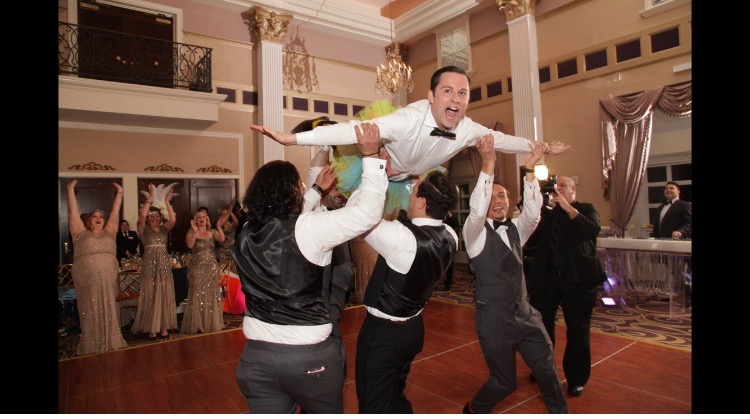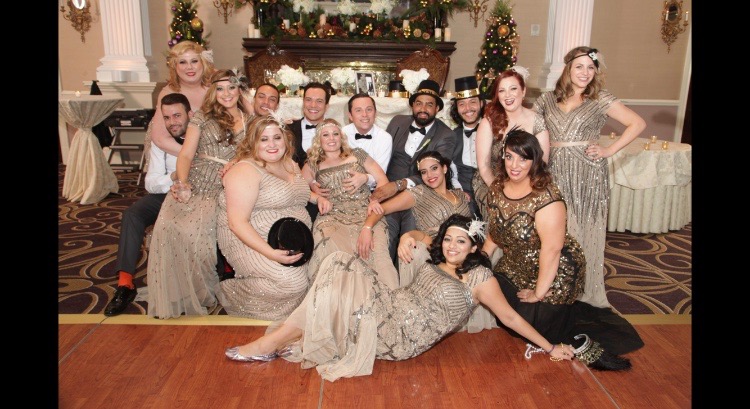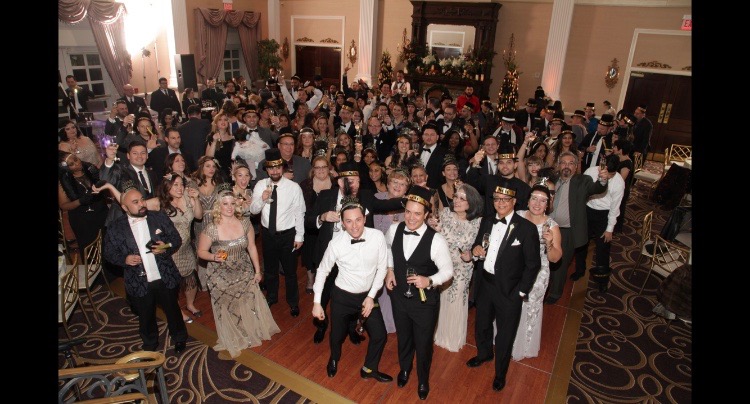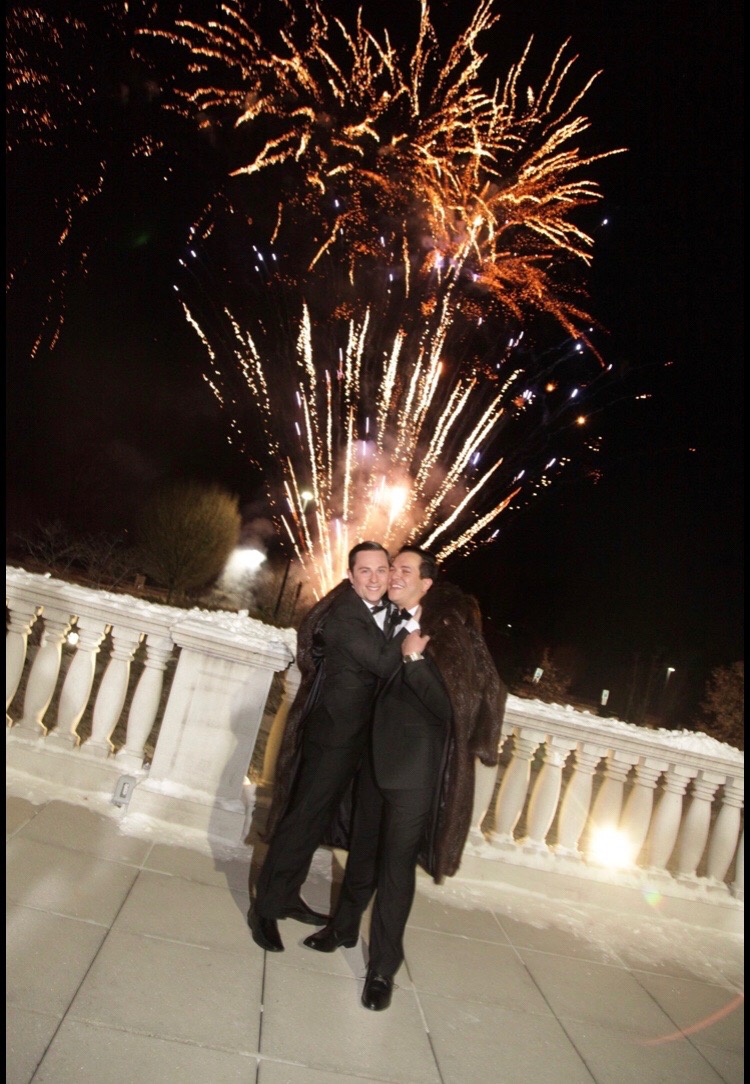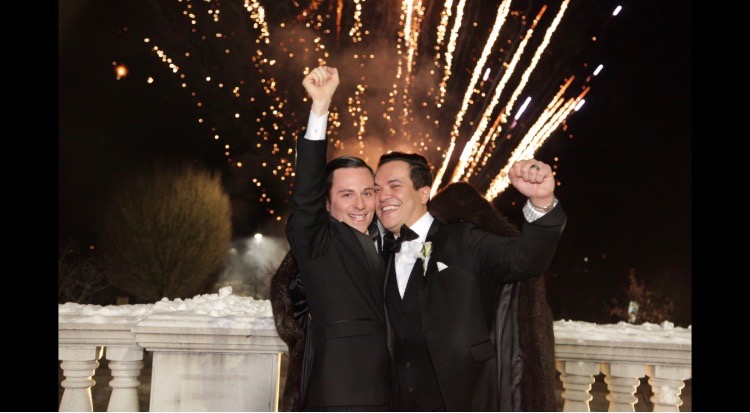 For their honeymoon, Manuel and Sean enjoyed a 10-day cruise to the Eastern Caribbean, where the two found themselves again shopping for rings! Sean now also sports a rose gold and chocolate diamond ring, while Manuel's is yellow gold with white diamonds.
Sean is now busy with a new Pinterest board, one dedicated to the new house he and Manuel have just closed on. Here's to this couple's "happily ever after!"