MI CASA ES SU CASA: WHERE TO STAY IN P.V.
When it comes to making Vallarta home for a few days, there are endless places to select from. But, to make that chore all the easier, we've selected our very favorite spots to call "mi casa" while in P.V.
Hotel Mousai
This property boasts Puerto Vallarta's best boutique hotel design, the chicest pool in town and is an 18+ resort. Hotel Mousai, which is the only AAA Five Diamond property in Vallarta, is ideal for hosting your luxe wedding and then staying for your honeymoon, what with one of the most spectacular spas in Mexico.
Casa Cupula
This is the gay hotel in Puerto Vallarta and has been so for 15 years running. You've met its owners, David and Don, in our Featured Weddings section, but to really get to know them, come to Casa Cupula. Right in the heart of the Zona Romántica, this property provides every experience from rollicking pool party to secluded get-away. Three pools, exceptional cuisine and superb hosts, all conspire to make straight folks are green with envy.
Petit Mercedes
Petit Mercedes puts you in the middle of Old Town and in the spirit of Mexican Hacienda living. The charm of this property – color, craft and adults only – makes it a favorite of ours. You'll find more of the gay scene beyond its walls, so it makes for a wonderful haven to retreat to once the revelry wraps up for the evening.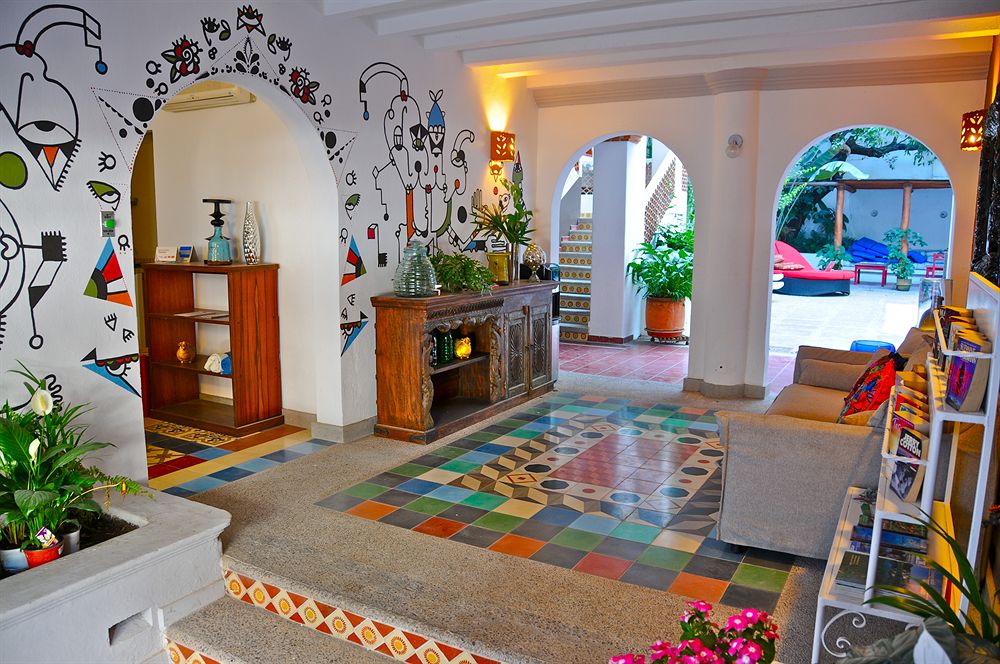 Costa Sur Resort & Spa
Situated at the end of the mountains and beginning of the sea, Costa Sur is one of Vallarta's most classic venues, though all of its ocean-view suites were recently renovated. It has all of the trappings of a big resort with the hospitality and spirit of a small B&B. Costa Sur is on a private beach, with a perfect swimming lagoon, which makes for a sublime backdrop for your future wedding.