WEDDING WISDOM: JAKE & SEAN
We first met Jake & Sean when they submitted an "In Their Words" story to Men's Vows. We loved their story so much, we decided we (and you, our readers) needed to get to know more about this couple.
"I was on Facebook one night and, through the good-old-fashioned 'People You May Know' tool, saw a picture of Sean and added him." Jake said. Their meeting was definitely "meant to be" as the two ultimately didn't have anyone in common, but clearly the algorithm gods had something up their sleeves. This was in November of 2011.
"Twenty minutes later, Sean sent me a private message. We chatted for a little while and it was refreshing how normal the exchange was." For Sean, the hands of fate were also at play in that, moment before receiving Jake's friend request, had been telling a friend how he was ready to meet someone. They chatted online for a couple of weeks before planning their first date.
The two met for drinks in their hometown of Syracuse. "I didn't want to commit to a dinner, just in case it didn't go well," Jake said laughing. But, upon seeing each other in the parking lot, Jake knew it was going to a be a good night. And, it was.
(From first photo to being in love.)
Matters between the two got serious quickly. The two spent New Year's Eve together and, early in 2012, when Jake underwent surgery, he found himself thinking he wanted to have Sean with him. In order to make that possible, Jake came out! By Jake's birthday in March, they were in love. And, in Spring the following year, the two were living together.
When it came time to getting engaged, "the story isn't terribly exciting!" As Jake described, their engagement was all very planned out. They agreed on a date, bought each other rings they'd selected for themselves. In August 2015, Jake and Sean had an intimate moment in their apartment, each asking the other to marry, followed by dinner to celebrate their relationship. We love the certainty and deliberateness of knowing you've found the one to call your husband.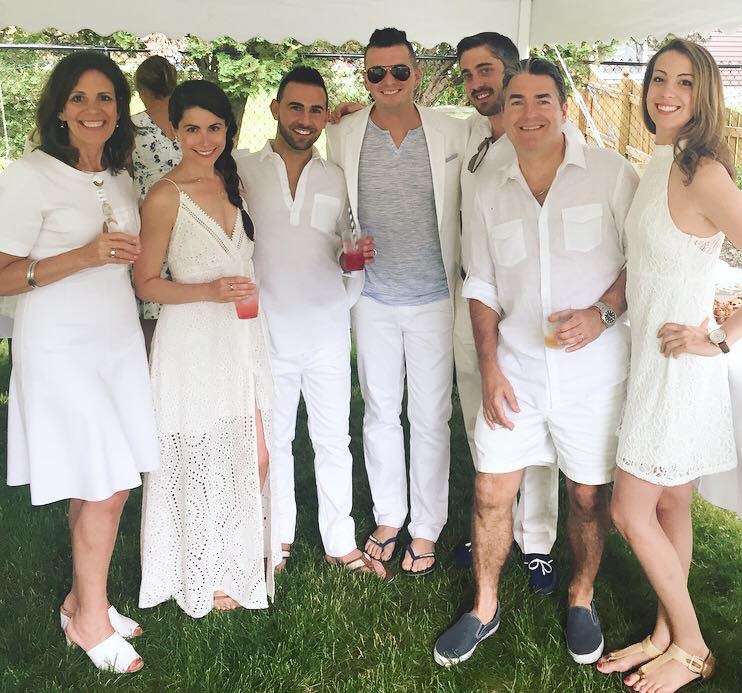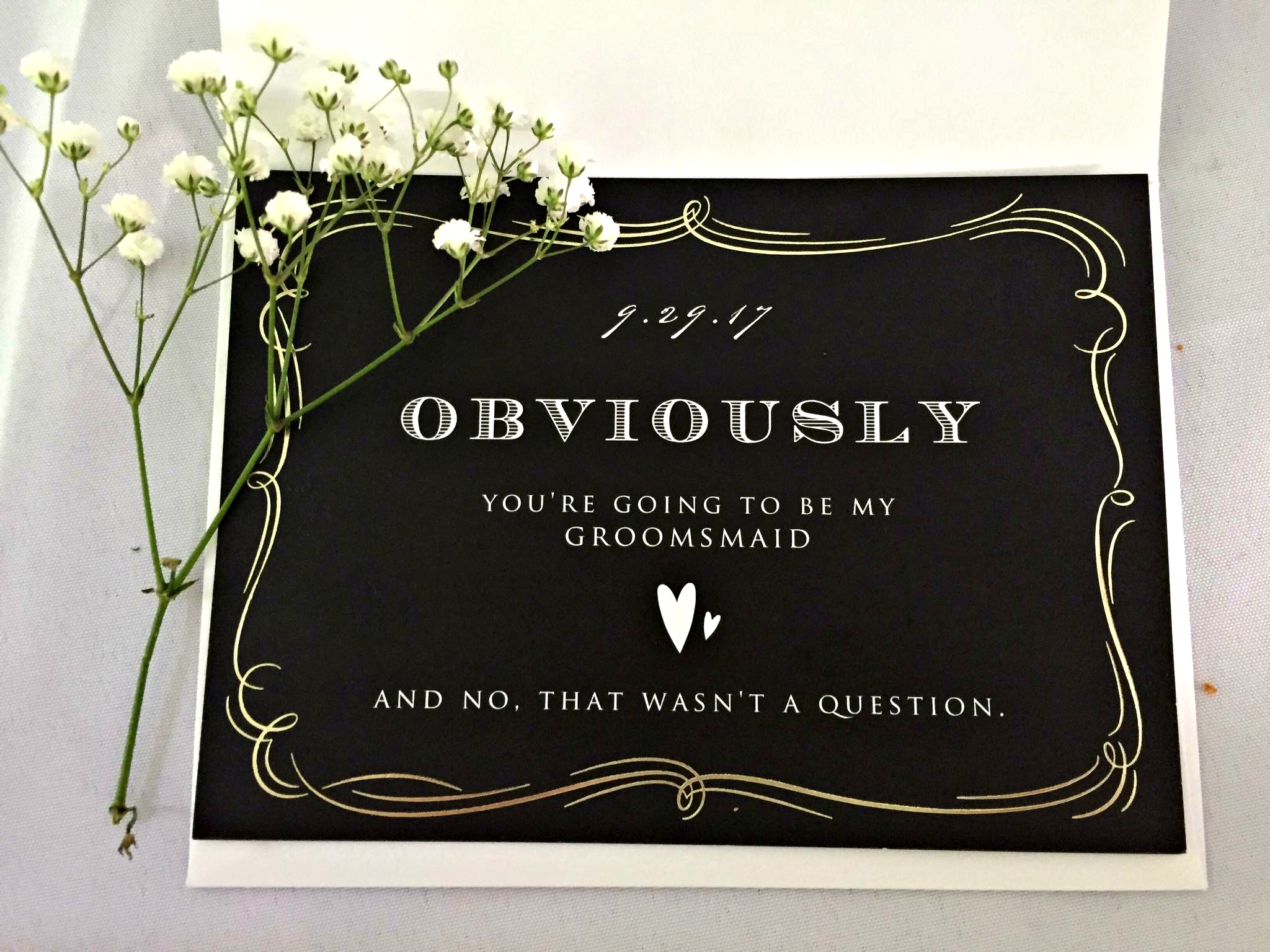 (Jake and Sean's White Party.)
The two did, however, host an Engagement Party in June of 2016. It was a White Party and not only made for a way to celebrate them saying "I will," but made it easy for them to tell their wedding party that they were going to be part of the ceremony. "We handed out our ask cards and, in a funny way, said: "obviously you're going to be my groomsmaid!"
"You're lucky you're talking to me, because when it came to planning the wedding, I did everything!" Jake said of the two-year process leading up to their September 2017 wedding. This is not to say Sean didn't weigh in on key decisions, but Jake definitely took the lead. "I had so much fun. When it was over, I didn't know what to do with my time!"
(Engagement Photos: Kevin DeMassio Photography)
Not wanting to miss out on any aspect of a traditional wedding, the two even had a shower and a bachelor party. "We didn't register for that much, so people did contribute to our honeymoon," Jake pointed out. Of all of the conversations we've had with grooms, we love that this is our first story that tells of a wedding shower! And, as for the bachelor party, well, if only the Turning Stone Resort and Casino walls could talk!
The two married at the Hotel Syracuse, which was like "walking back in time," making for the perfect backdrop for their Gatsby-inspired, black and champagne color scheme. "I wish I could relive the day, everyday," Jake pointed out.
One of their dear friends presided over the wedding. Their parents walked each groom down the aisle, while six friends stood alongside each of them. 170 guests looked on. "It was a short and beautiful ceremony."
(Photography: Kevin DeMassio Photography)
The two planned the day such that they finished their photos before the ceremony such that neither would miss "one drink during the cocktail hour!" They also made a point of talking with as many people as possible during drinks so that, during dinner, they could really focus on each other. And, while they were toasting with martinis, the ballroom where they tied the knot was transformed into their reception.
Rihanna's "We Found Love" ushered Jake and Sean into room and "the moment was so exciting, being announced as husbands for the first time." This proved to be their favorite moment of the wedding. "We could finally take a breath and let's celebrate with so many people there to celebrate us." And, from that point, their main focus was to have people up and dancing. "The dancefloor was packed the whole time," Jake said proudly.
(Photography: Kevin DeMassio Photography)
The two took a minimoon to Atlantic City a few days after the wedding and then made their way to Aruba last summer. "It was the best vacation we've ever taken, and it was 'icing on the cake' that it happened to be for our honeymoon!"
Looking back on the day, Jake notes: "We stayed so present that the day was never-ending." May this be the same experience they have of their marriage and life together.
Venue: Marriott Syracuse Downtown
Photographer: Kevin DeMassio Photography
Floral: Backyard Garden
DJ/Uplighting: Ormond Entertainment
Tuxedos: Giovanni's