HOME IS WHERE THE HEART IS
There are a few places in the world where you feel so at home and comfortable that you have to wonder if you've lived there in some other lifetime, or if it's a place that's been calling for you all along. San Miguel de Allende lies in the "heart" of Mexico and in one visit will be nestled in your heart forever.
San Miguel, as it is often referred to, is a vibrant, livable city where you will find school children on their way to class, shop owners who live on the same street, and you will find a congenial, friendly, caring attitude from everyone you meet. This is a community that is as cohesive as it is colorful, where the expats are just as vested and seamlessly woven into the fabric of the town as the locals who were born and raised there. There is a unique sense of pride that manifests through an engaged, warm, and civic-minded lifestyle. People live here with a sense of humility stemming from a quiet confidence in knowing how truly special this town is to residents and visitors alike.
As a UNESCO World Heritage Site, this town is protected from many of the challenges that face popular destinations—development, overpopulation, lack of historic conservation—and ensure the character and integrity of the historic downtown will be maintained for future generations. Thanks to this being a protected site, wandering the narrow streets of San Miguel guarantees a picturesque, pristine and magical adventure every day.
Before we wander, let's take to the sky. Start your visit high off the ground in a hot-air balloon with Globo San Miguel. Gretchen Kimball and her family started the business in the 1970's in Napa Valley and expanded to San Miguel in the early 1990's. You won't find a more professional team to pilot you on this breathtaking view of the city and surrounding mountains. From the air, you can fully appreciate the crystal blue skies, clean air and temperate climate that are signature to this city.
Once you're back on solid ground, continue your journey in the Jardín in the center of town from where you can venture out along the cobblestone streets. Behind every hand-carved door lies a new discovery.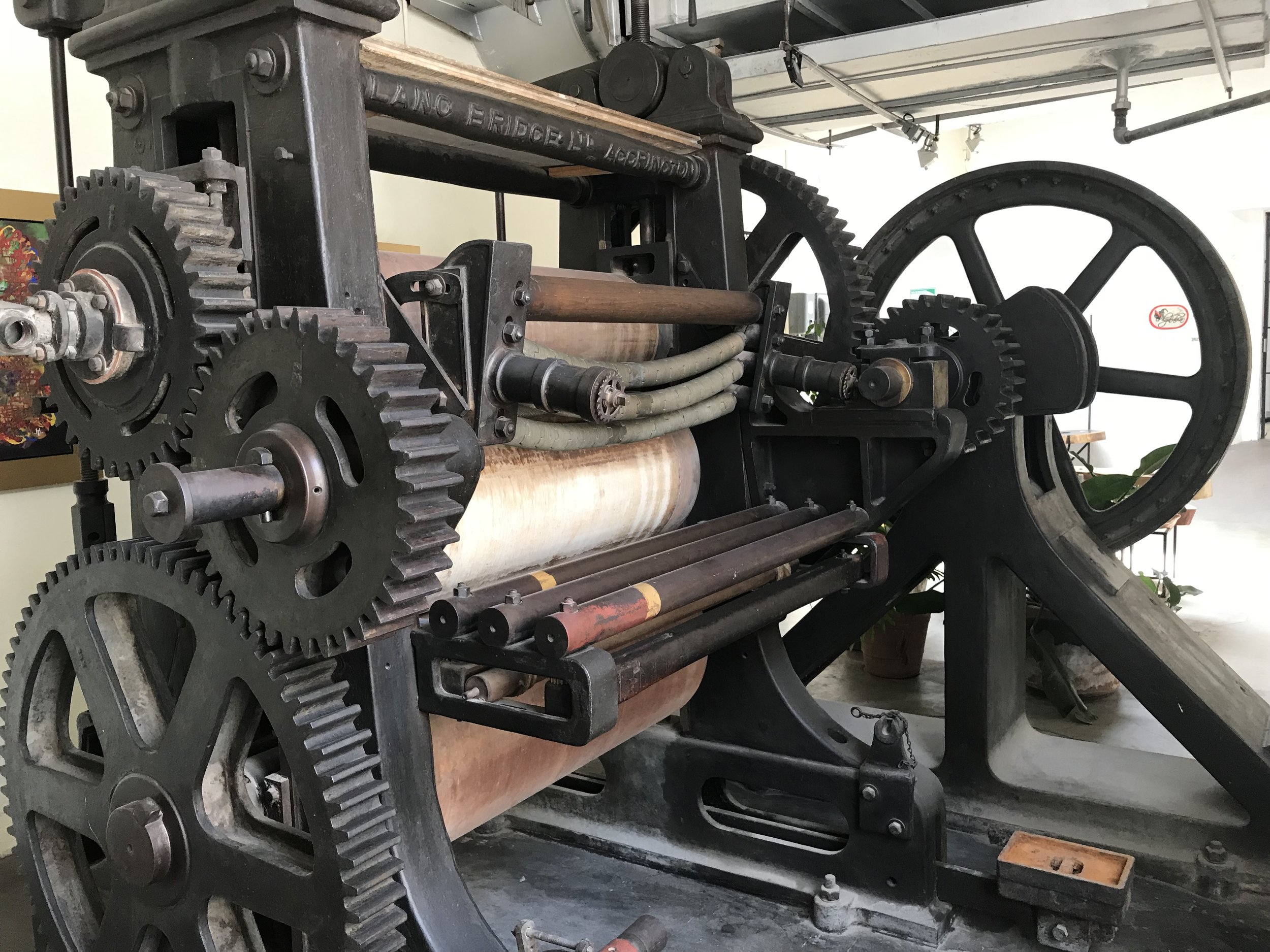 As an entry point into the creative culture of the community, visit Fábrica La Aurora. This is the flagship of San Miguel's thriving artistic community. Once the largest employer in the town, this textile factory has been repurposed into a carefully curated mix of galleries, home design stores, jewelers, art studios and makers, allowing visitors a never-ending array of options for browsing, discovery and collecting. While the traditional Mexican handicrafts are plentiful, they certainly don't represent the depth and variety of art that is unique to this town.
As a compliment to the artistic community, the culinary scene attracts many of the best chefs in the country. They find home in beautifully designed restaurants, outdoor dining terraces with views of the cathedral, and contemporary cafes where enjoying an espresso can last for hours. To get a good lay of the culinary landscape, we suggest a tour with the Taste of San Miguel. They offer one of the best food tours of the city, and make sure you request Vail, who will provide the most colorful and insightful review for foodies, as well as insightful perspectives on local culture, architecture and community life.
Starting your day with pastries is always a good idea, and long-time resident, Paco Cardenas Baez at the El Petit Four, has had a devoted local following for decades. His pastries and coffee are of course amazing, being prepared in the first open kitchen in the city, but this is most certainly the place to go for delicious and artfully decorated wedding cakes. This charming chef also offers cooking classes in his home on Mondays, but make sure to reserve in advance.
When it comes time for a bigger meal, make your way to La Unica, with a menu of fresh spins on traditional favorites, and a romantic bar on the main floor. We also love Atrio with its spectacular views, a charming staff and impressive cocktail list. Make sure you make reservations well in advance. For an elevated interpterion of local ingredients and flavors try Ruta De La Milpa just off the Jardín. Delicate portions and complex pairings make for a sophisticated dining experience at this restaurant.
When it comes to where to stay, San Miguel de Allende has wide variety of options for accommodations in every price range.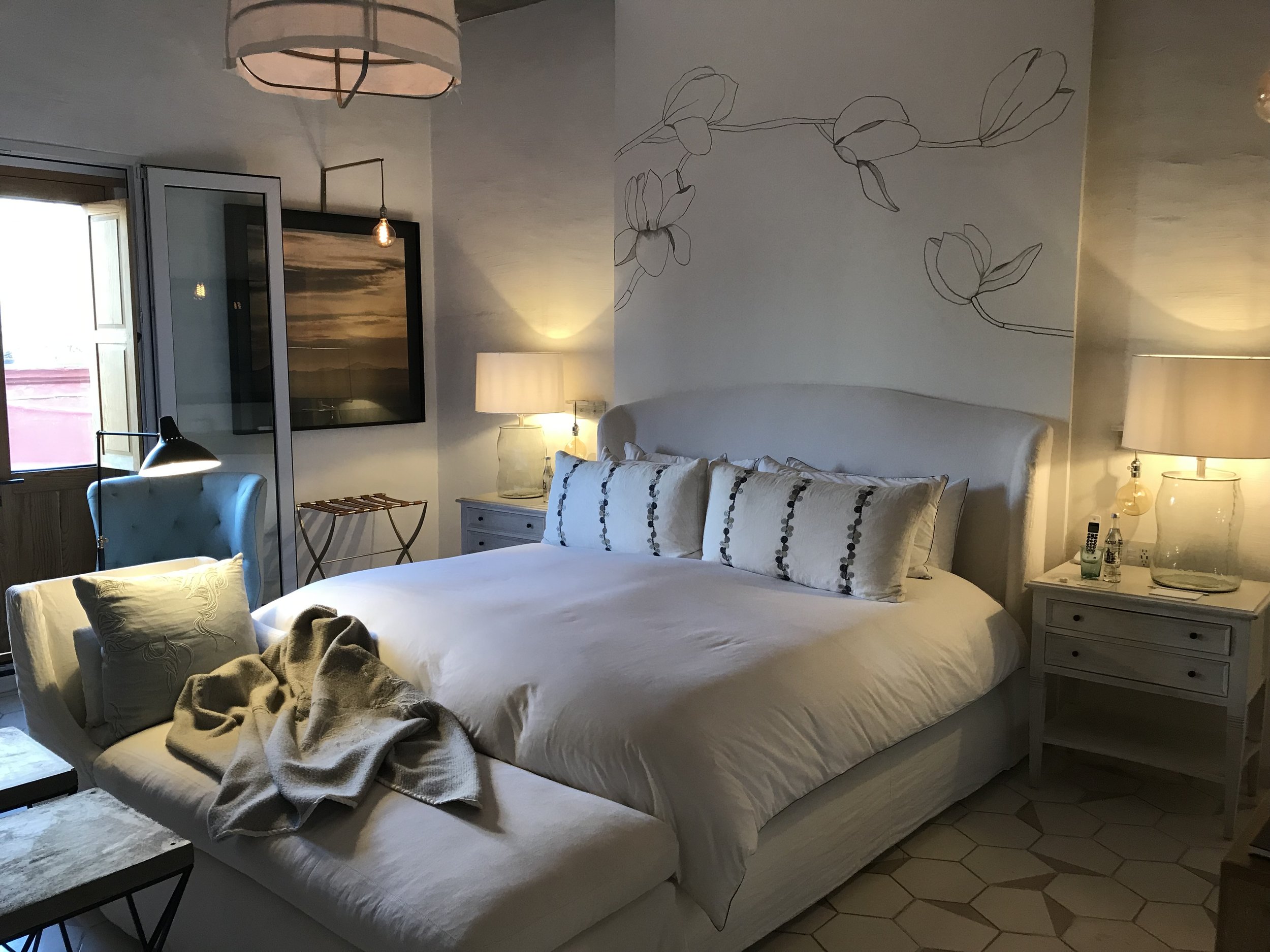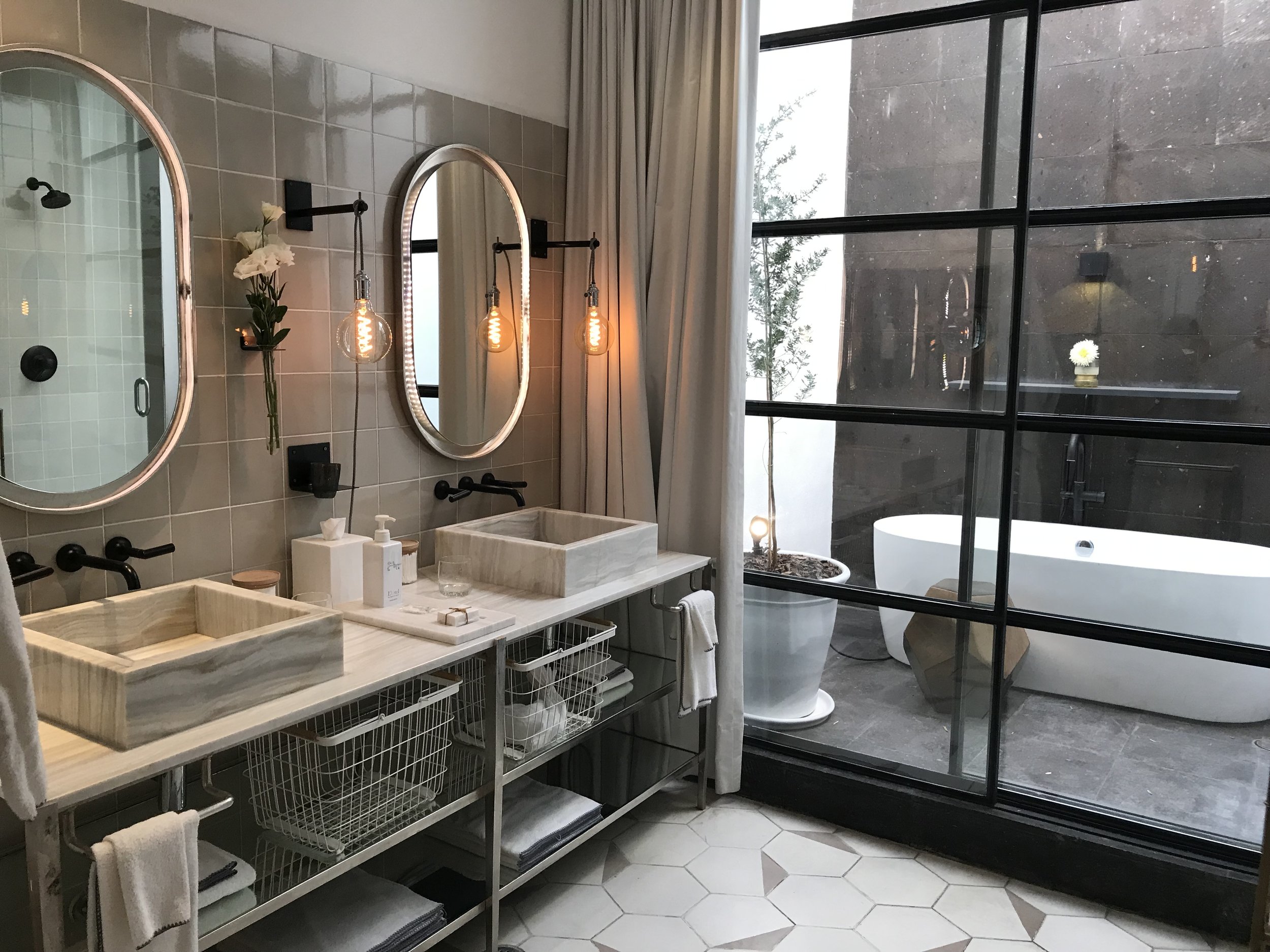 L'Otel is glamourous boutique hotel with only 10 rooms in the center of town. Under the direction of the suave and handsome general manager, Carlos Moreno, the hotel feels more like staying in an elegant contemporary mansion than a hotel, with butler service, beautifully appointed suites and dynamic retail and dining options on the first floor in the DOCE 18 Concept House. Don't' forget to stop by Deitx & Co. Satorial on the first floor for handsome suits and custom tailoring with the finest fabrics.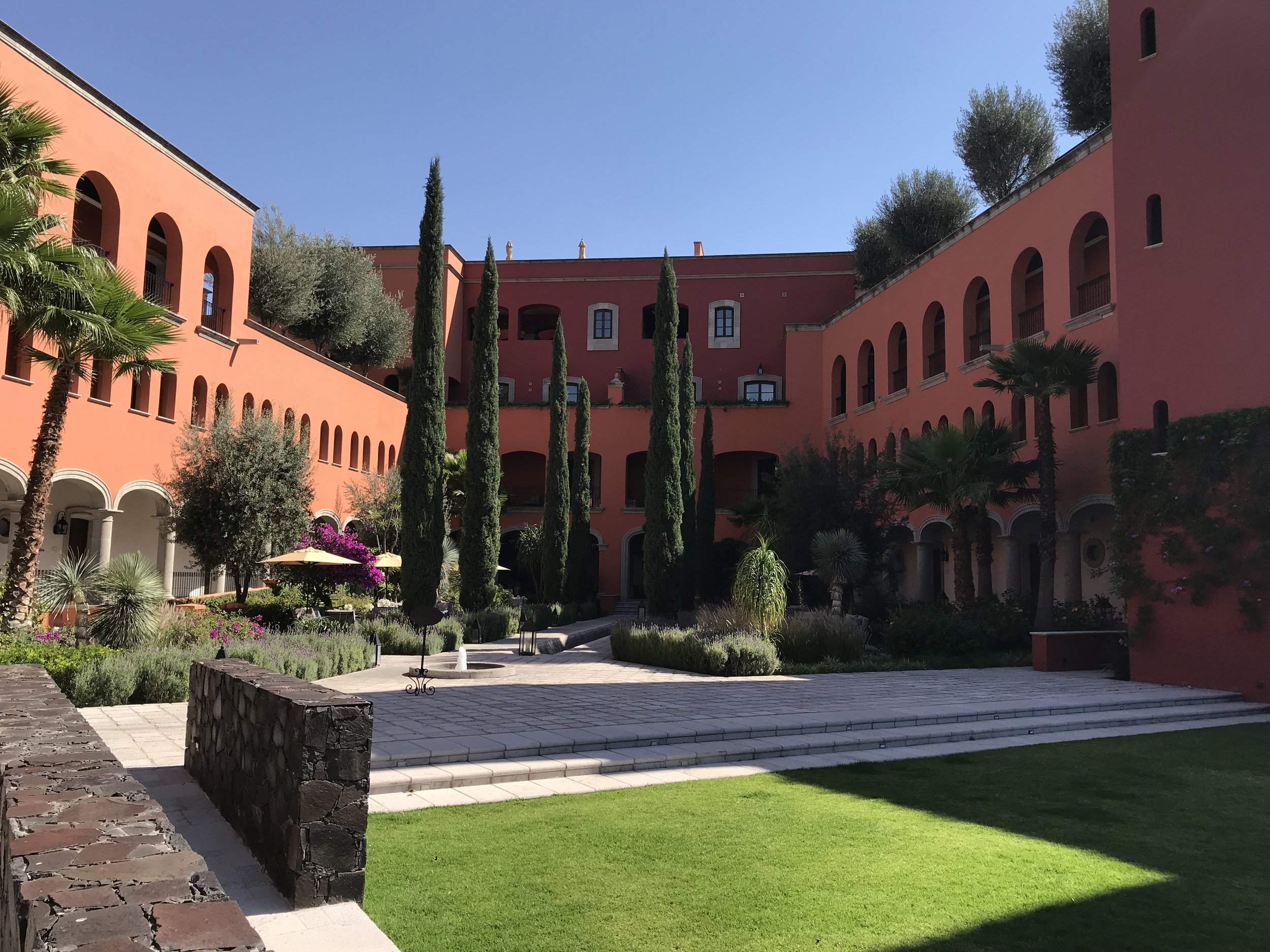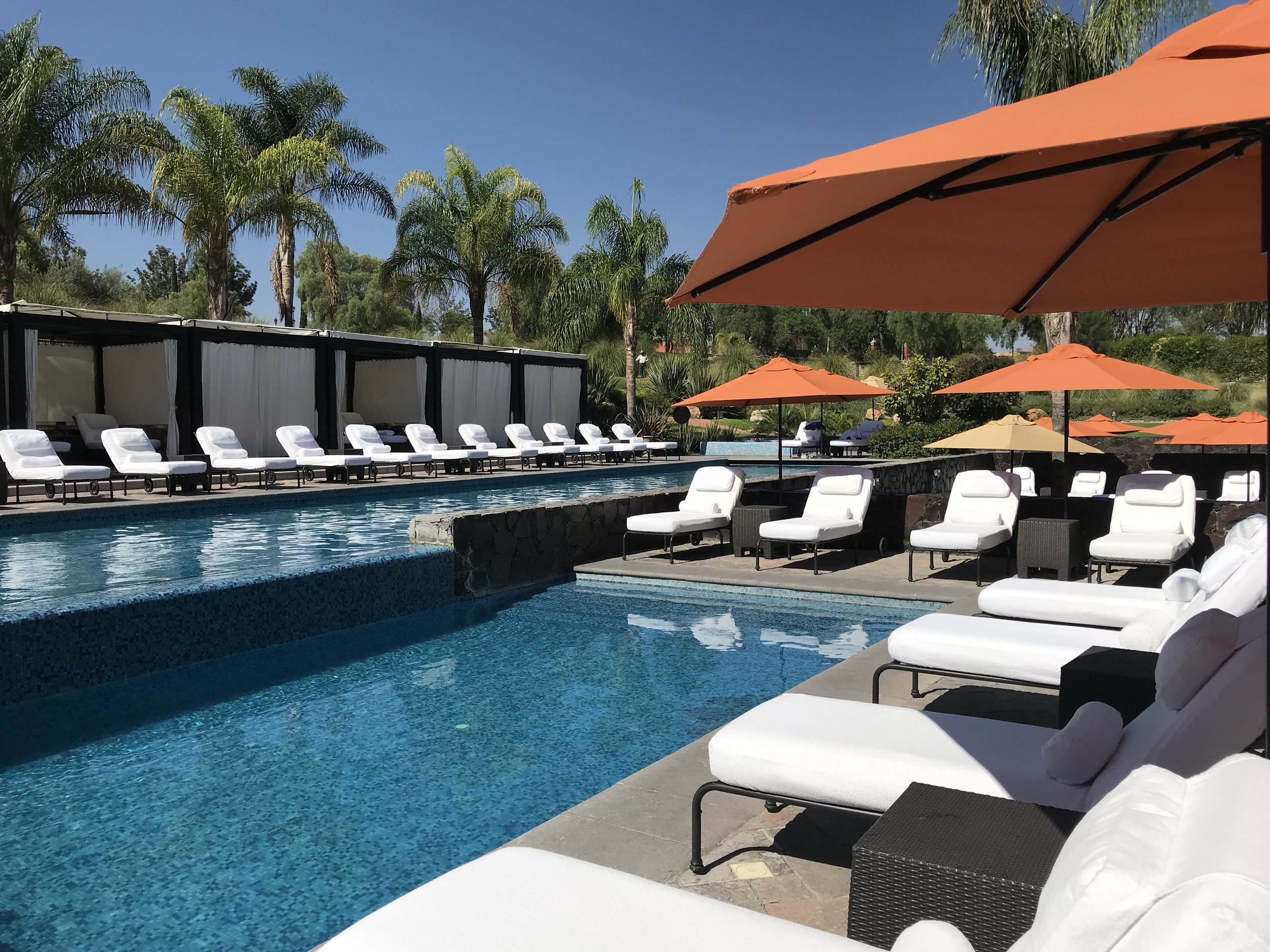 Rosewood San Miguel de Allende is an elegant resort styled in grand colonial architecture, with graciously appointed gardens and grounds, and perhaps the best pool in town. The service at this hotel is exceptional, with a dedicated art concierge providing daily tours, and cooking classes with the chef in one of the most unique and beautiful outdoor kitchens you will ever find. The rooftop terrace, Luna, is one of the most popular in the city. Even if you're not staying here, take in the sunset with artisanal cocktails and light fare.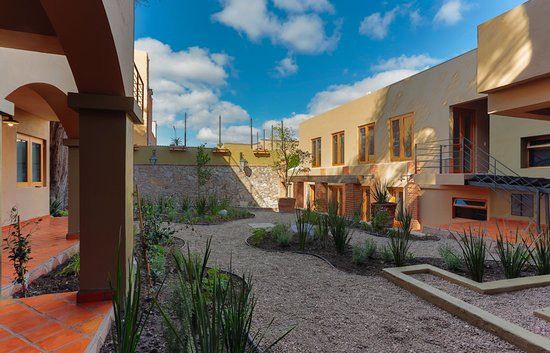 Casa Naré Hotel is a simple boutique hotel owned by the luminescent Tais Gonzalez. You will feel right at home, while Ms. Gonzalez and her caring team prepare scrumptious chilaquilesfor you in the morning and make sure you have a local perspective on what to see and do while you're in town. This is a wonderful place to reserve exclusively for your family or a small wedding party if you would appreciate having your own private hotel in the center of town.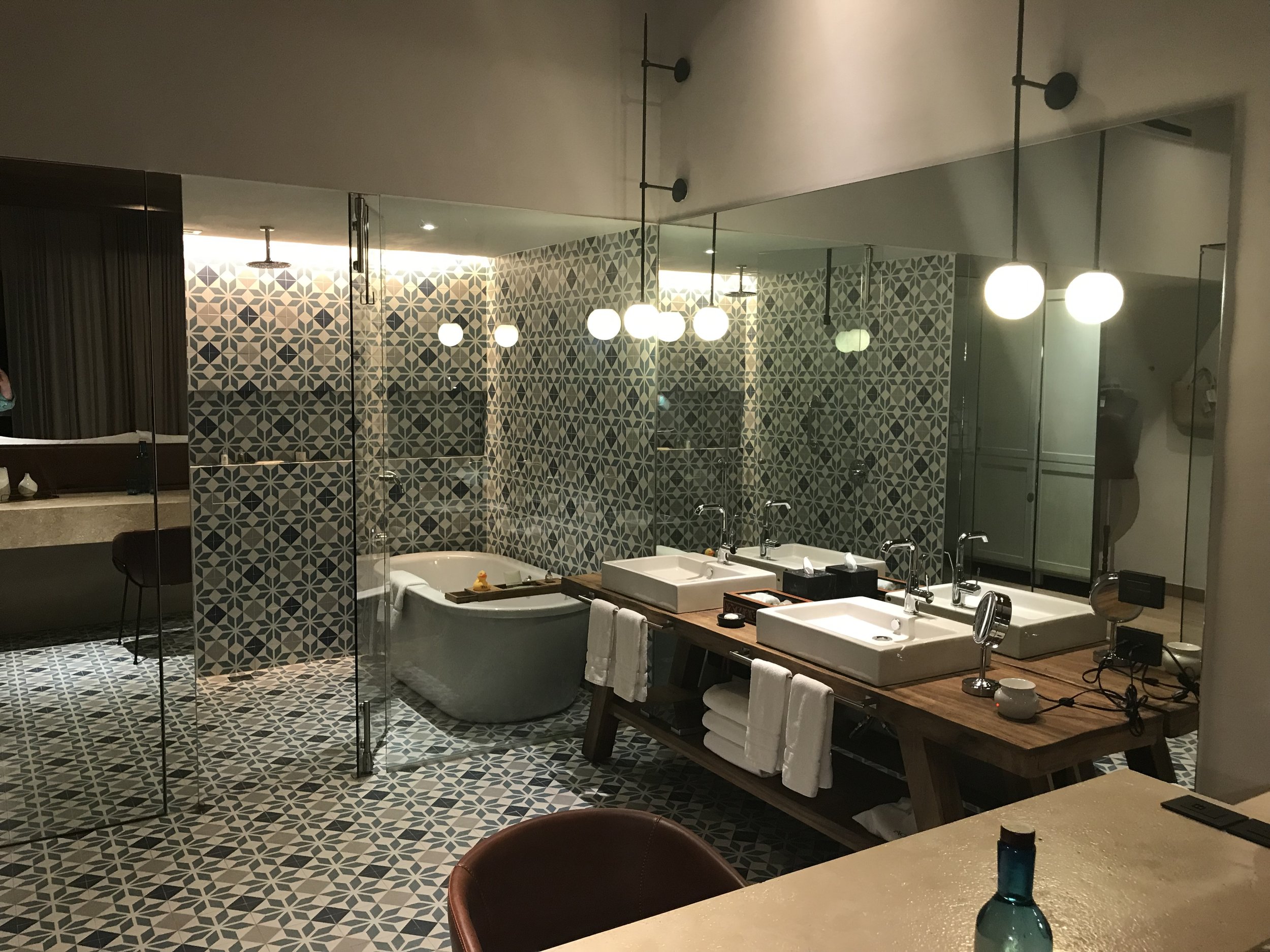 Live Aqua Urban Resort is the newest, largest and most contemporary resort in San Miguel. A chic coffee bar greets you upon arrival and the scent of wood-burning mesquite from the firepits perfumes the air. Spacious and beautifully appointed guest rooms surround modern courtyards and reflecting pools. There are two excellent dining options: Spice Market serving Southeast Asian cuisine, and Zibu serving and exceptional menu of "Mex-Tai" cuisine under the direction of Mexican celebrity chef, Eduardo Palazuelos.
And, while there is loads to keep you busy within San Miguel, there is relaxation and adventure a short drive from the center of town. Make an afternoon of it at La Gruta Hot Springs, and make sure you stop by Santuario de la Patria to appreciate the phenomenal hand-painted interiors of this ancient site for religious devotees. On a lighter note try the wines at Vinicola Toyan and enjoy private tastings in its mystical caves. If you prefer to find some relaxation closer to the city center, book a haircut at Hecho Hombre for good old-fashioned pampering. Be prepared to spend a couple of hours because it will be one of the most relaxing ways you can spend an afternoon. If an intuitive massage is what you have in mind, look no further than the team at Essential Massage and Watsu. They have an incredibly talented team and will restore your body from those long walks on cobblestone streets. And, if you've never experienced a watsu massage - think of it as a massage in water - prepare to have your life altered!
For avid travelers, giving up your heart to a place, isn't easy. However, San Miguel de Allende will seduce you with its charm, quiet confidence and authentic sensibility. Your rush to get there, will turn into the rush of new love as you slow-down, breathe and revel in this magical place in the heart of Mexico.