GETTING ENGAGED ON VALENTINE'S DAY
Well, gents, we are one month out from V-Day!! Yep, Valentine's Day is but 30 days away and the pressure is on to declare your love to your guy. And, not that Valentine's Day needs any more pressure, but it is the 2nd most popular day for getting engaged! (Christmas comes in first.)
We are the last people who want to make more of Valentine's Day that you want for it, but if you are considering making February 14th the day you turn your partner into your fiancé, we wanted to share some ideas for how to pop the question, along with our friends at Gemvara, the online custom jewellers. (And, thanks to Gemvara, Christmas comes early this year given they're offering a 15% site wide discount - excluding certified diamonds - to all of you excellent readers.) Men proposing marriage to their same-sex partners is one of the aspects of heterosexual marriage that is most ready for change and invention.
DOWN ON ONE KNEE:
Traditions exist for a reason. And, if you want to be a traditionalist, be the one to get on one knee and propose marriage to your guy, ring and all.
You can be incredibly inventive with your ring selection working with Gemvara's range of customizable rings. Pick a diamond, pick a colored gemstone or a simple band, but pick what you think best captures your soon-to-be-fiancé's style and sentimentality, and that also reflects the nature of your relationship.
Now, one way of reinventing the "down on one knee" tradition, especially when it comes to the ring, is to present a band that one would most likely associate with a wedding band – say a thin, brushed gold band – and leave the gemstone ring for the actual wedding ring. Let the surprise of the bling come at the moment you say "I do!"
ONE FOR YOU AND ONE FOR ME:
More and more we are seeing men propose to each other, a new tradition we really love. Everyone gets to ask and everyone gets a ring!
Some guys are buying rings and planning the moment they propose to each other together – sort of a pre-wedding-ceremony ceremony, but just between the soon-to-be-grooms. Others are still going for a surprise "popping of the question," but having the second ring on hand in order for the return proposal to happen. Could be that moment, or could be a time when your fella isn't expecting you to propose.
Since you and your guy will have discussed the idea of getting engaged, this approach calls for you designing your engagement rings together, if not both your engagement and wedding rings. Since the cat will be out of the bag, why not make sure you have the design of your rings, in the bag.
Further, you could pick out the same style of ring(s), but each customize them to your taste. The design will be the same, indicating your coupledom, but the styling will differ highlighting your individuality. Gemvara's range of custom rings is one of the best we've seen.
LESS IS MORE:
For those gents for whom less is more, keep your engagement one that is ring-free. Simply saying "yes" to "will you marry me" is all you need. And, once the tears of joy have dried, then turn your attention to selecting your wedding bands together.
And, if your dream ring is a simple thin band of gold, make that your ring. But, let us point you in the direction of very understated rings with the tiniest of "winks!"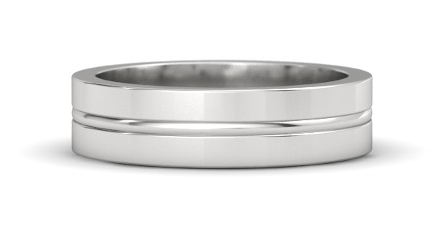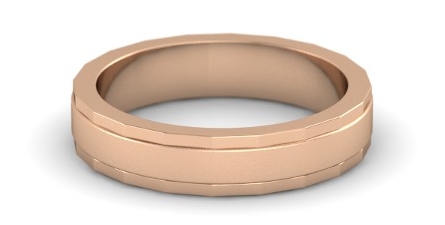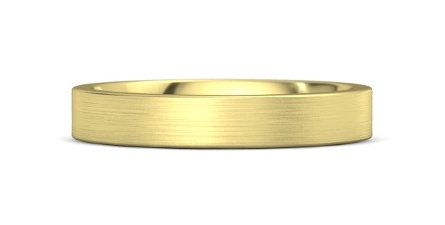 No matter your approach to popping the question, your approach to the ring should be one that is as unique as you as individuals and as a couple. Have fun designing your rings – engagement and wedding – exploring the infinite options a purveyor like Gemvara offers. Who knows you might even have more fun getting ready for the engagement than you will at the reception!
PS: One final word… even if you aren't getting engaged, why not scrap the flowers and the dinners and give your guy a Valentine's Day ring, instead?!