WEDDING WISDOM: KURT & JONATHAN
"If you start planning things too soon, you but too much pressure on things." This sentiment has served Kurt and Jonathan's relationship very well.
These gents met on Gaydar 10 years ago. But, as Kurt pointed out they only "were loosely chatting," as he was soon going to Australia to explore job opportunities. This loose chat went on from September to April, with Jonathan - then a university student in Worcester - making overtures for the two to meet. One fateful day he threw down the gauntlet and demanded a meeting, "I will meet you right now," Kurt said, acquiescing.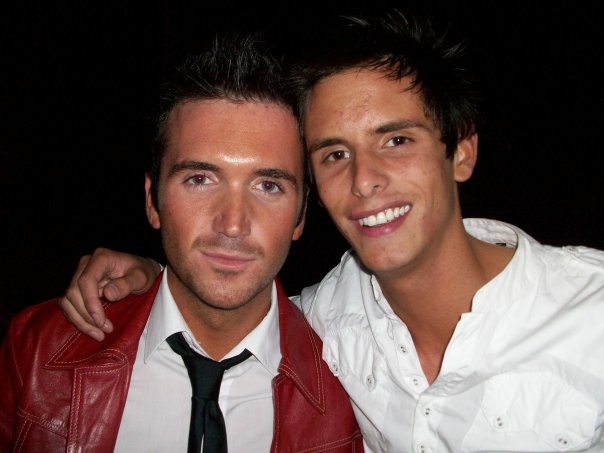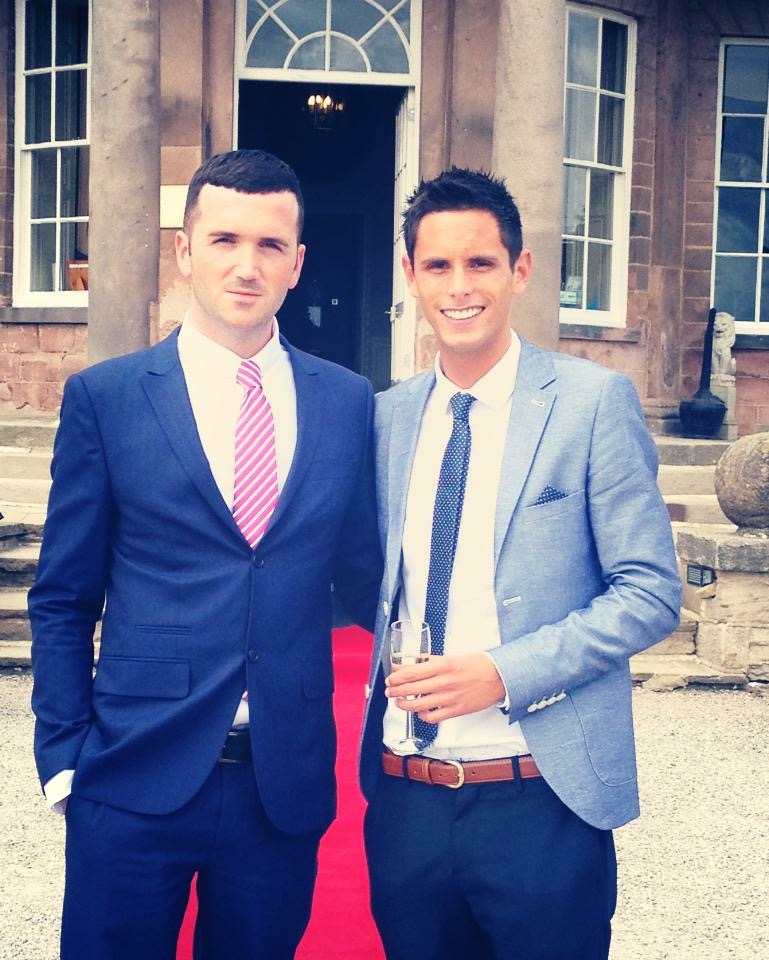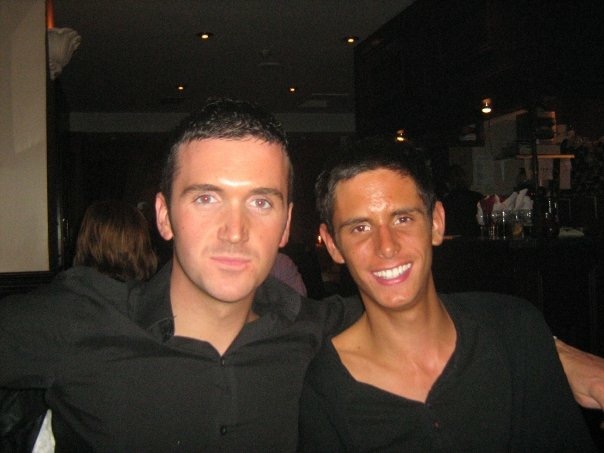 "Just as we were about to say hello to each other," Kurt explained of their meeting, "a seagull literally shat on my head covering it, my face and my suit." The two went to a bar, first for Kurt to wash off and second, for the two to realize that their loose chat was going to turn into not spending another day apart. That night, they met again.
As Jonathan described, "it felt really natural given that' we'd been speaking for so much time before." From that point, over the next couple of years, Jonathan slowly moved in to Kurt's. Over time, Jonathan bought a house and they moved into it. And, Kurt eventually came out to his family. "Coming out really confirmed that Jonathan was the person I was going to spend the rest of my life with."
To set the rest of their lives in motion, Kurt planned a surprise engagement on Jonathan's 29th birthday last year. The two set out on a walk with their beagle, Digby. Despite Kurt having warned Jonathan not to have too much to drink the night prior, he did, and was protesting any form of walk. Especially given they were meant to later meet friends at the pub. Thankfully, Kurt convinced Jonathan to take to the hills.
"He had this odd gift bag with him, which he said was a gift from a friend for my birthday," Jonathan explained, not knowing that inside was a ring. But, upon reaching the top of the Lickey Hills near to where they live, Kurt proposed. "It was a massive shock to me, as I didn't expect that on my birthday!" It was quite emotional.
As they made their way back down from their hike, Jonathan kept asking Kurt if I should call his "mum," to which Kurt replied he should wait. They were to soon meet their friends at the pub, to celebrate Jonathan's birthday, and he could call then. This was a diversionary tactic, of course, because midway down their hike, from out of the trees appeared 14 of their friends, who'd been told of the engagement and were at the ready with celebratory champagne! "It was really lovely!"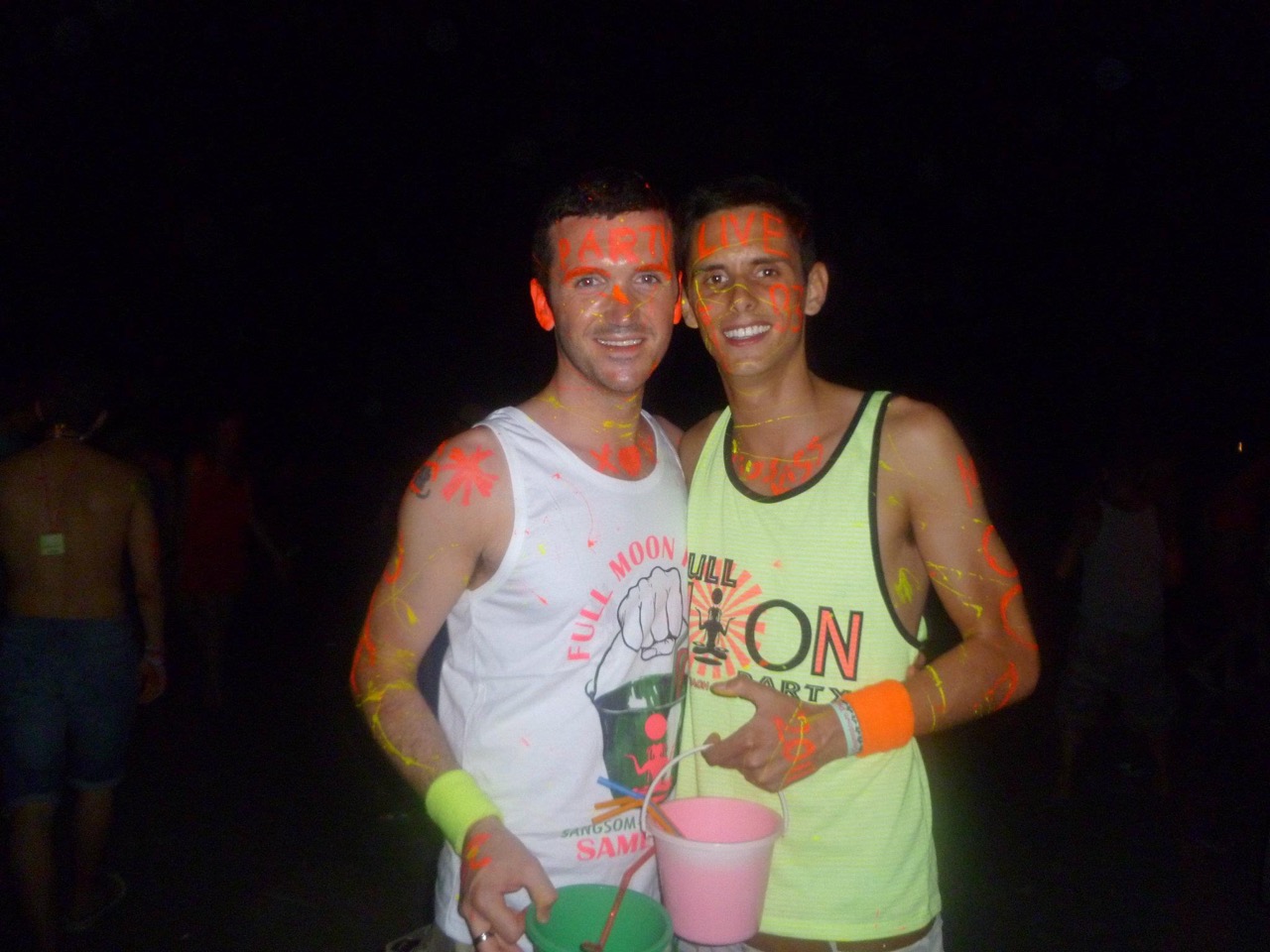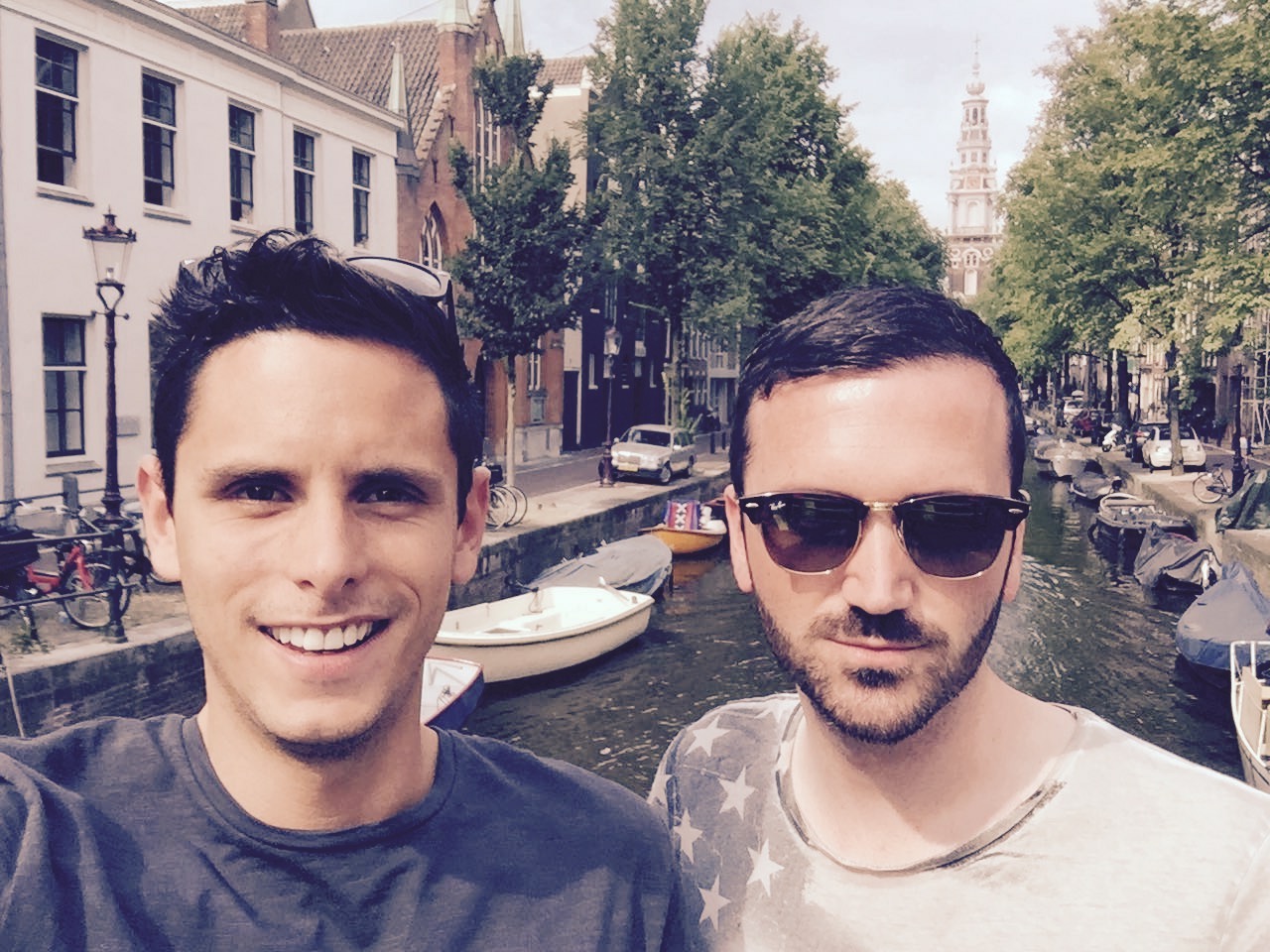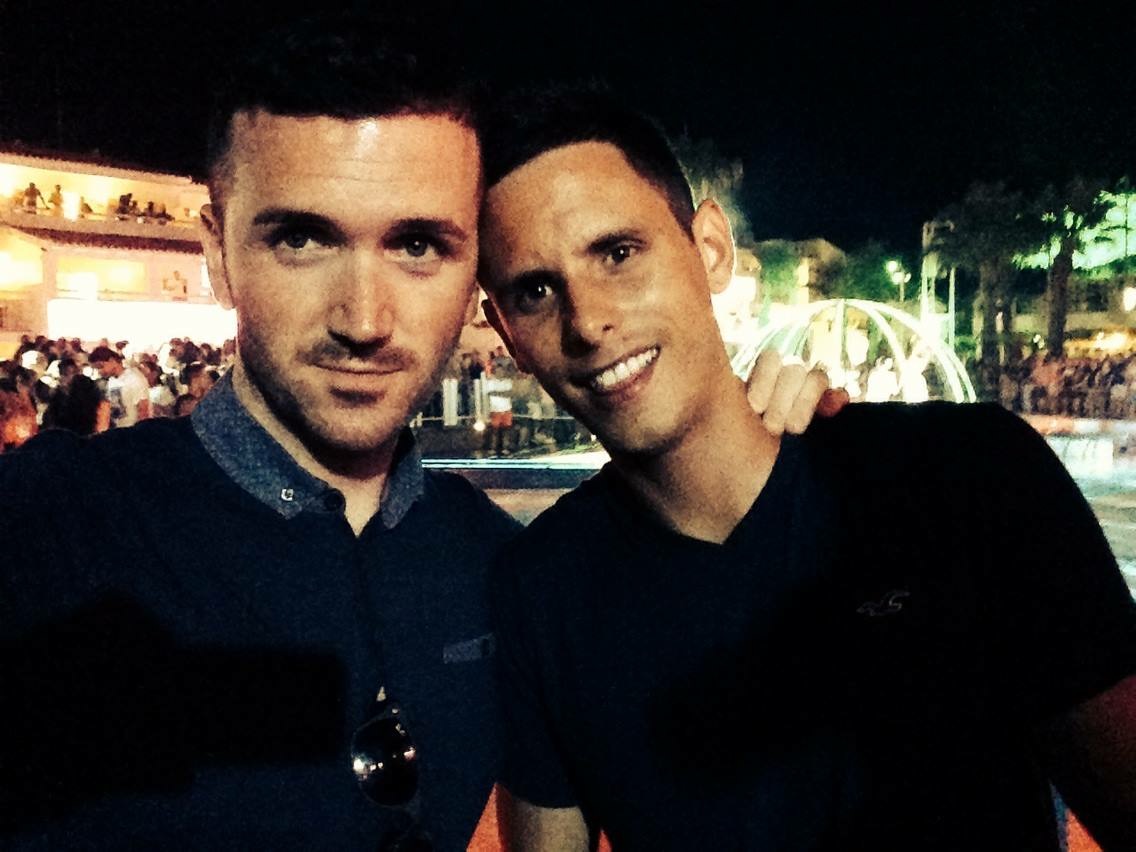 "We'd been talking about it for years, but it was always about who was going to proposed to whom," Kurt explained, only to be interrupted by Jonathan, "I was never going to propose!" And, though Kurt wanted to be proposed to, too, "in the end, I did it!"
True to form of not putting too much pressure on things, the couple spent the first six months of their engagement simply enjoying it. This was made slightly easier by the fact that they quickly secured the venue they wanted – Cowley Manor in the Cotswolds – and quickly settled on a date: February, 2018. In fact, Cowley settled the date for them given the venue very infrequently hosts weddings and had only few dates to offer.
"As you know, there's always someone in the relationship who takes control," Kurt said, showing his Groomzilla cards!, as they both laughed. But, as they continued to discuss their planning, working with Cowley Manor's team, everything seemed as relaxed as their relationship.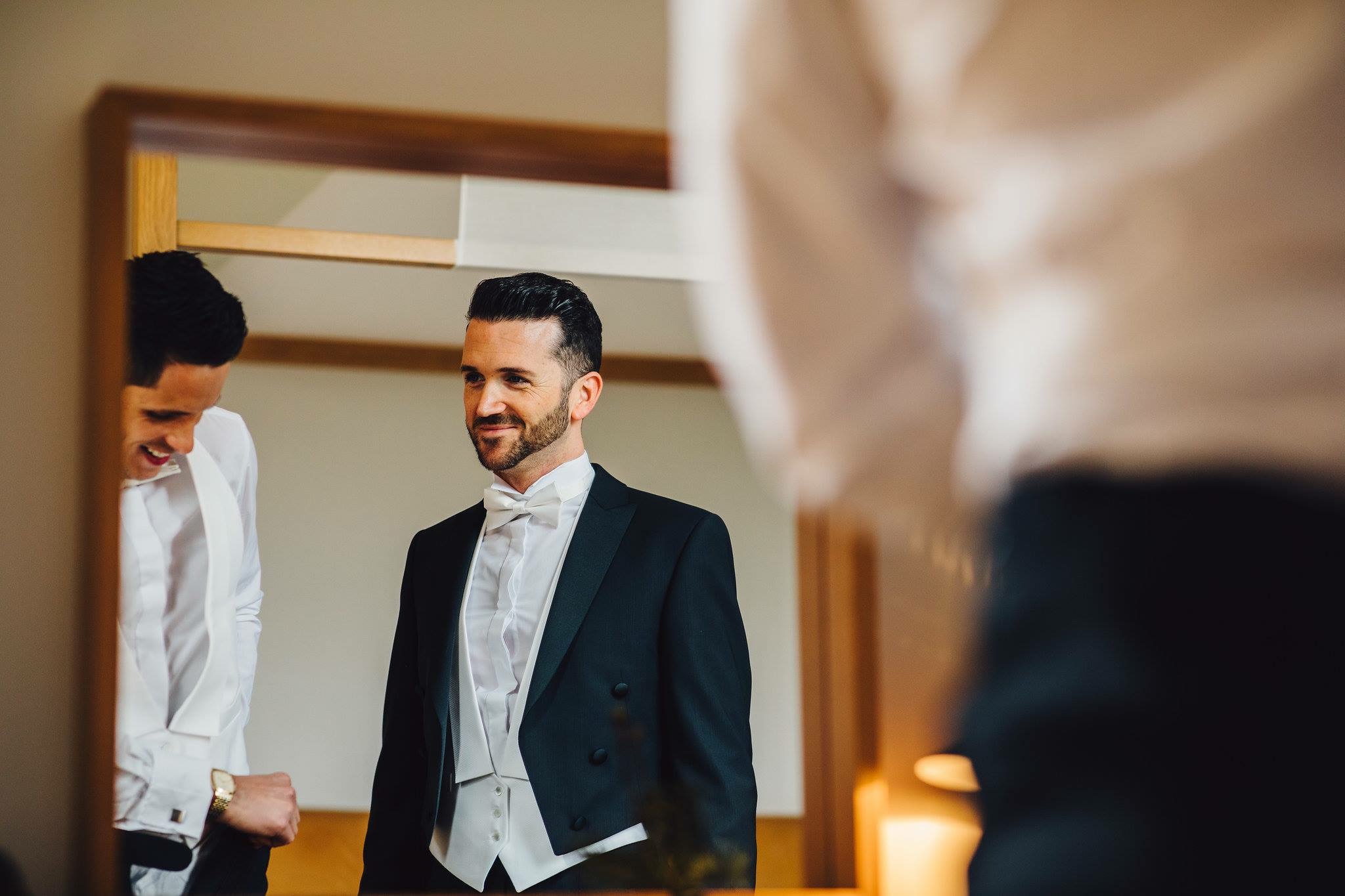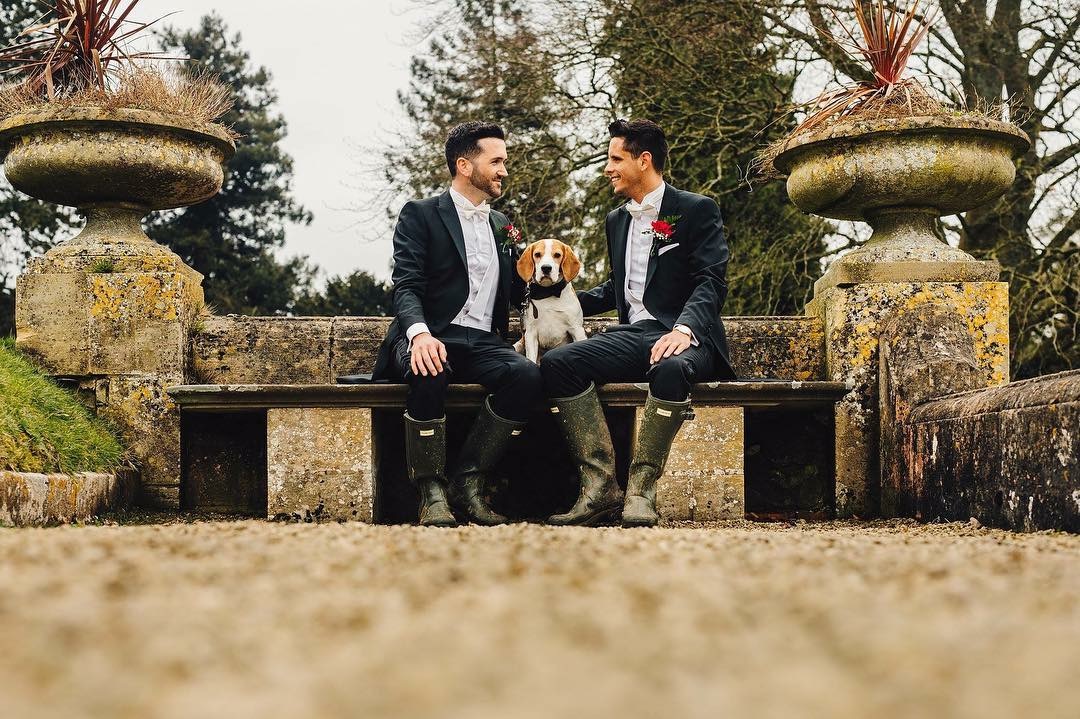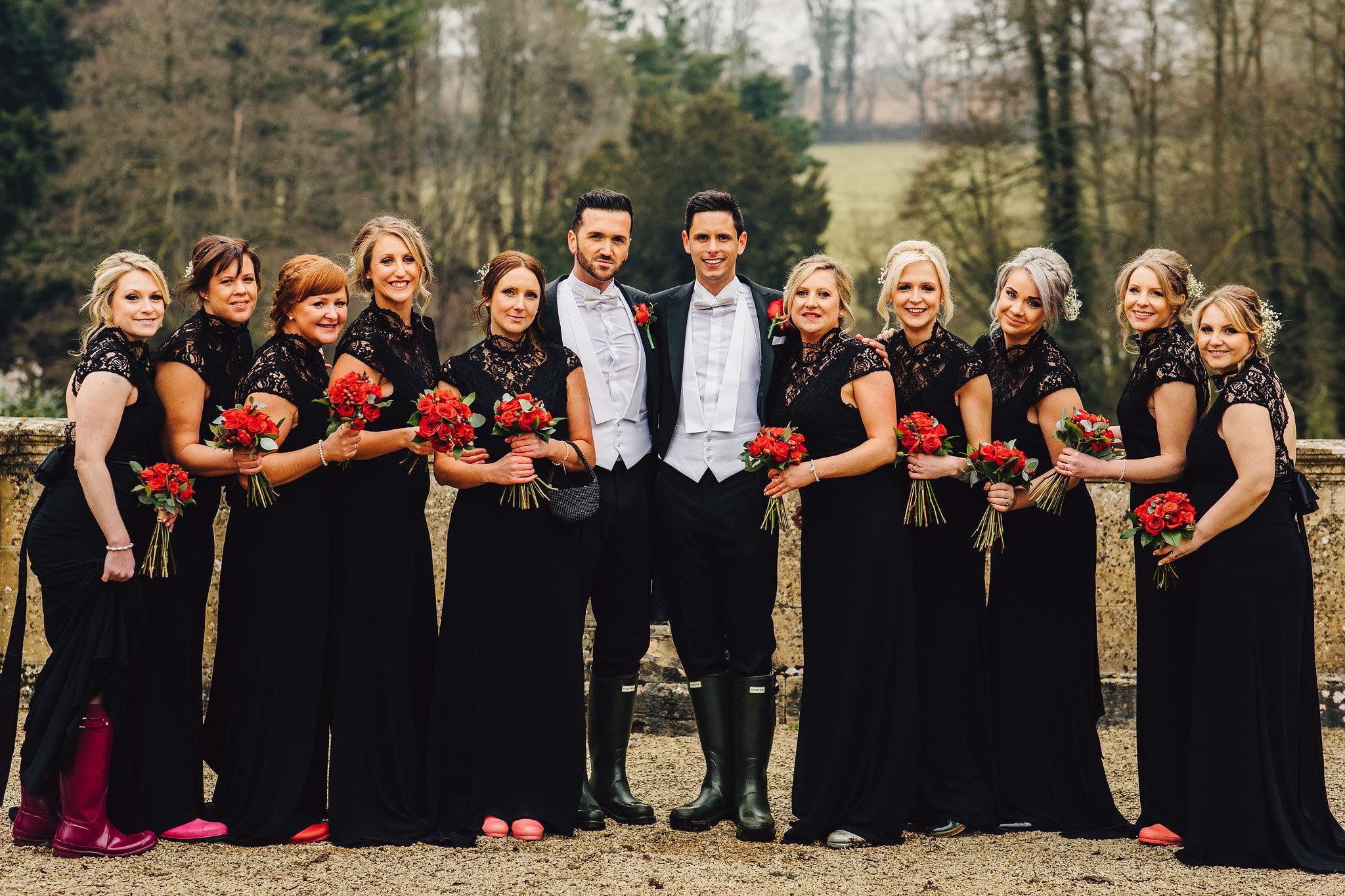 The wedding turned out to be exactly as they wanted it.
And, what they wanted was an elegant, black-tie wedding that was in keeping with the grandeur of the venue. As well as a traditional ceremony and vows, adapted for same sex couples. Looking back, it was the ceremony that the two cited as most memorable. "it was incredibly emotional" Kurt said, "It really signified the meaning and people got how important it was for us to do this. It was the most emotional day of our lives."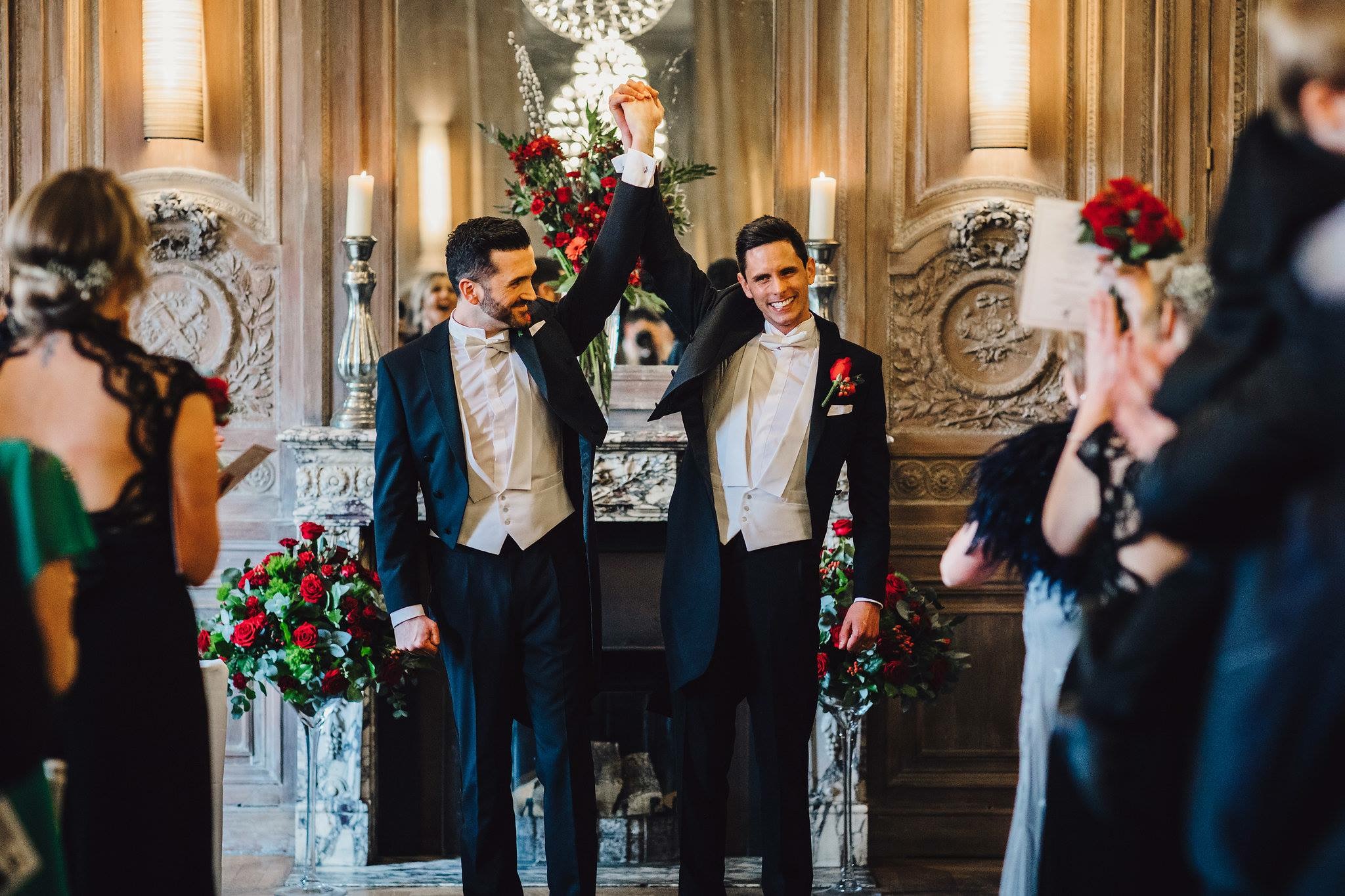 "We wanted people to see how serious we were about the commitment."
The two, very cleverly, did photos in the morning before the ceremony at 3pm, so that they could enjoy spending time with their guests and the reception, which consisted of a couple of hours of drinks, accompanied by a saxophonist and an exquisite dinner. Of course, dancing ensued in to the early hours, with the last guests making their way upstairs to their bedrooms at around 4.30am. And, continuing with their cleverness, the two avoiding drinking too soon! "We were very cautious about drinking too early, we wanted to savour and remember every moment " But, that didn't stop them from plying their guests with Sambuca shots and other libations. "They were very merry," Jonathan said. "And as we approached the evening party, so were we!"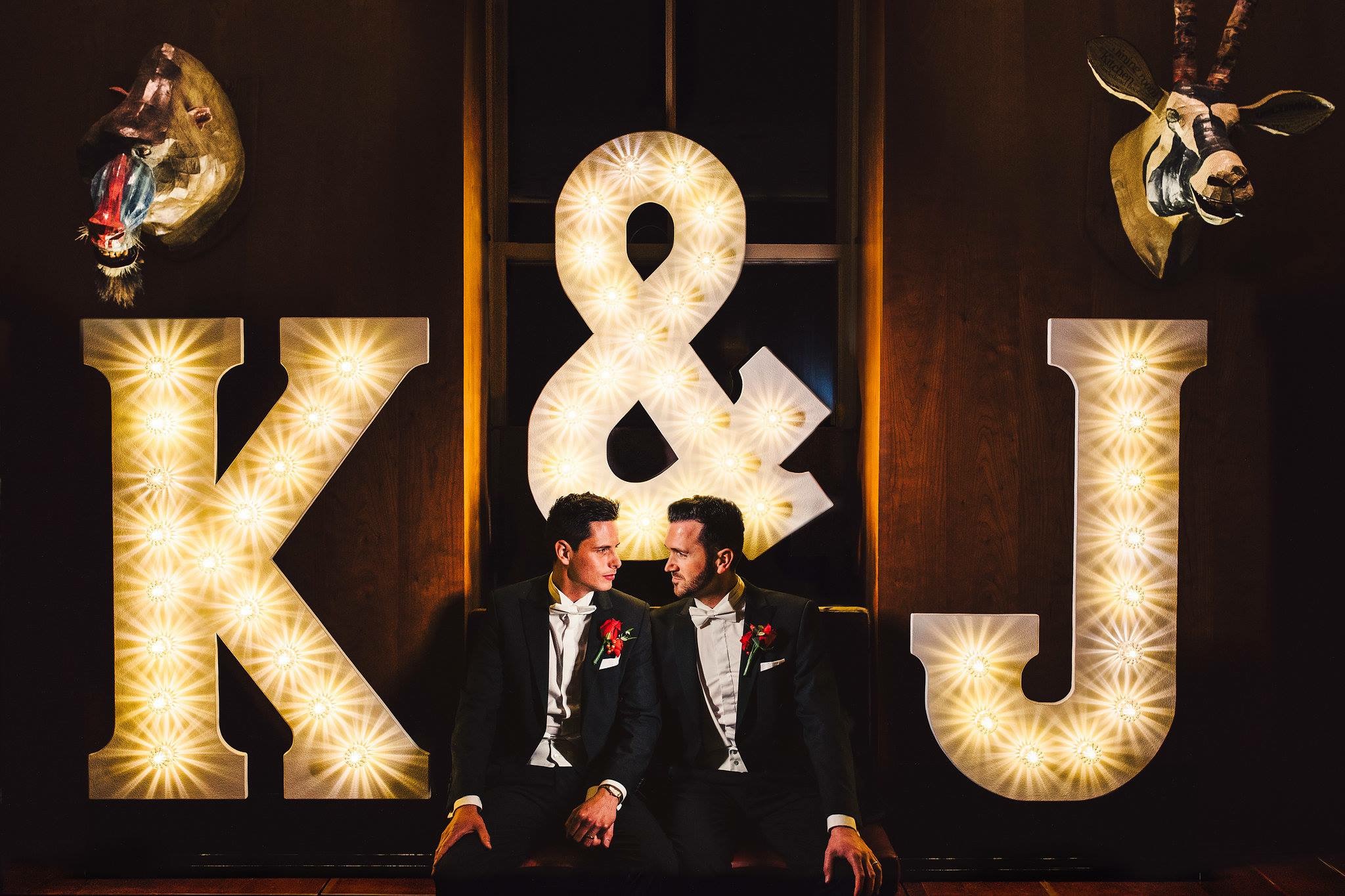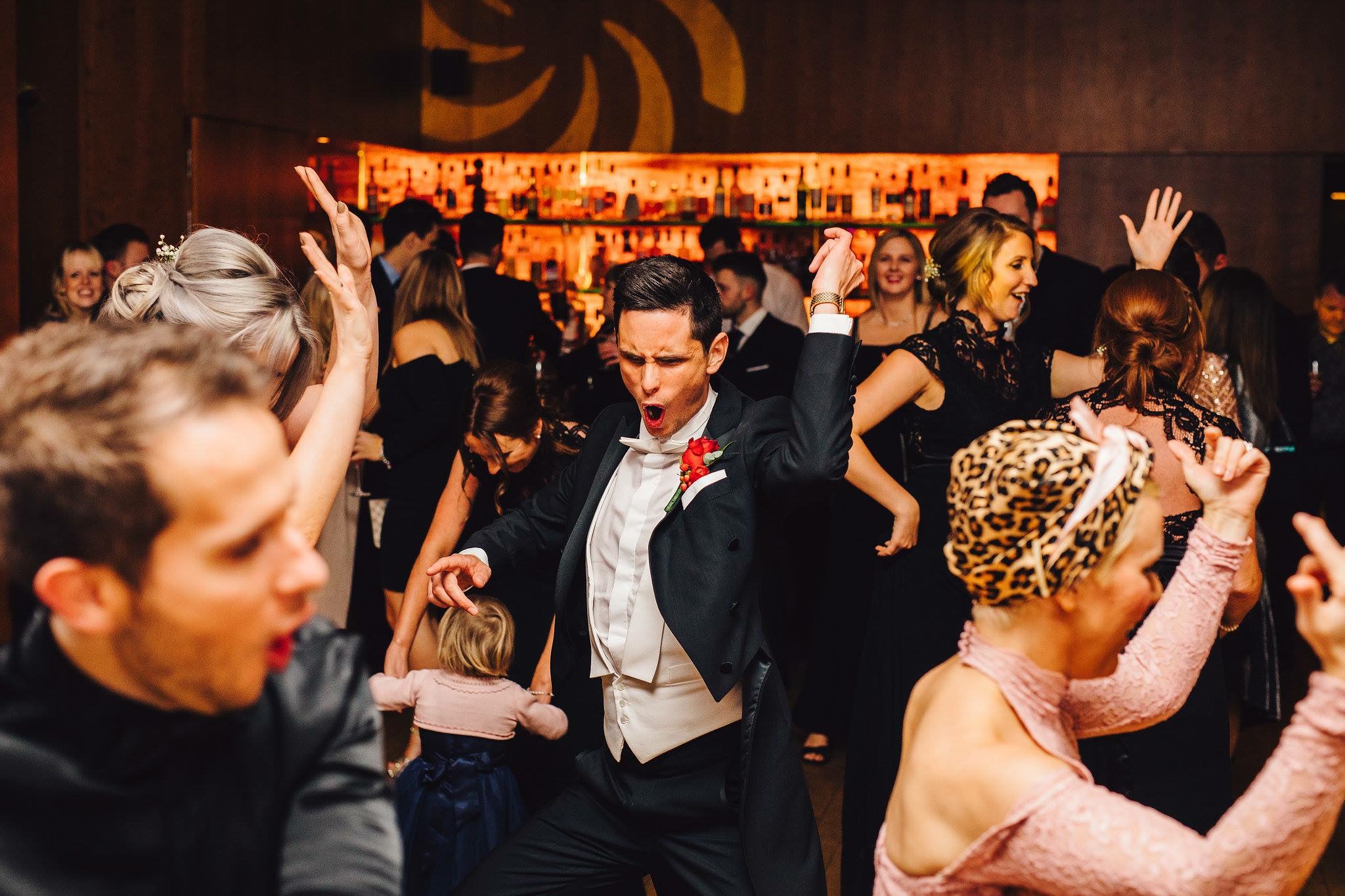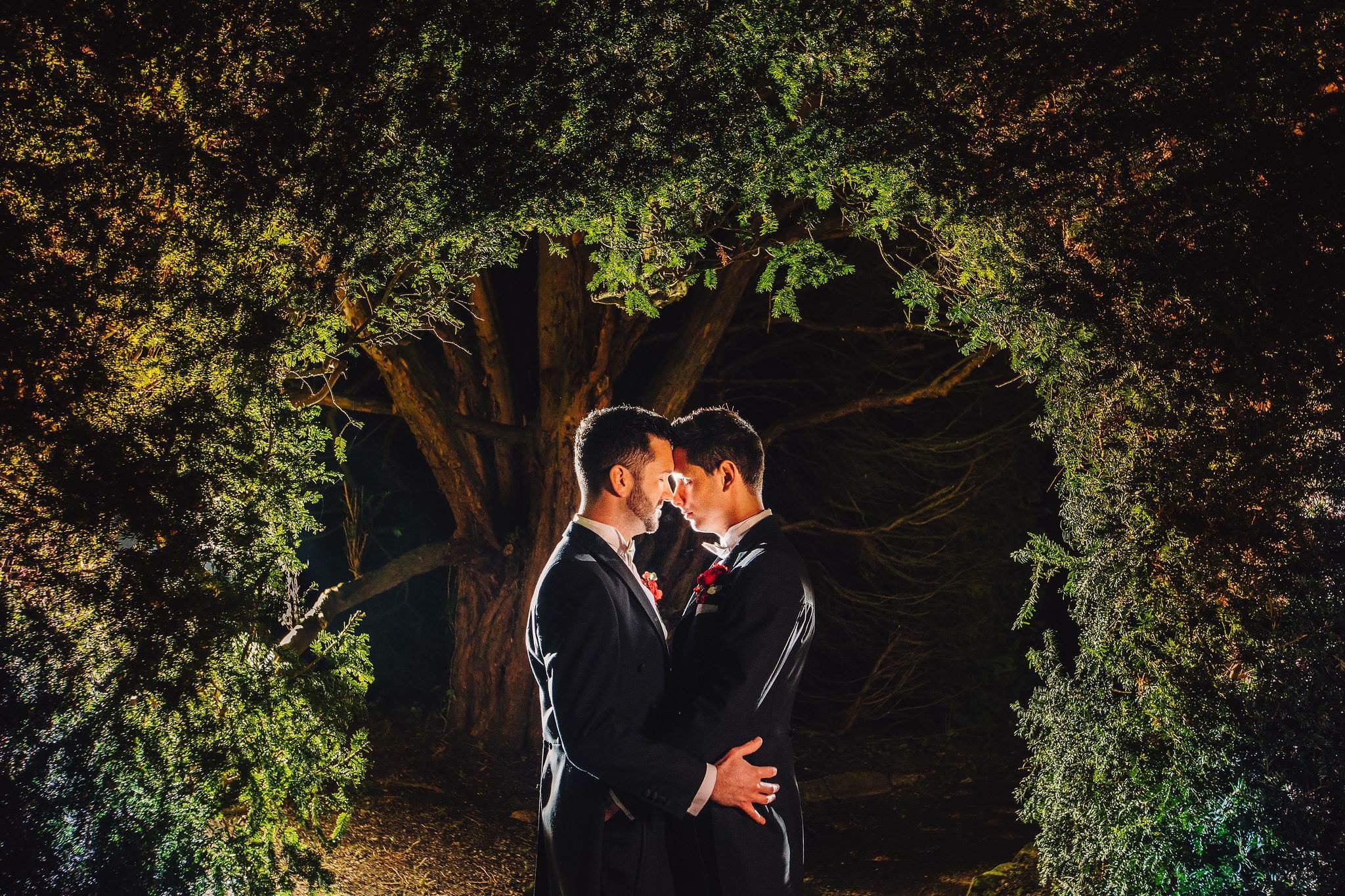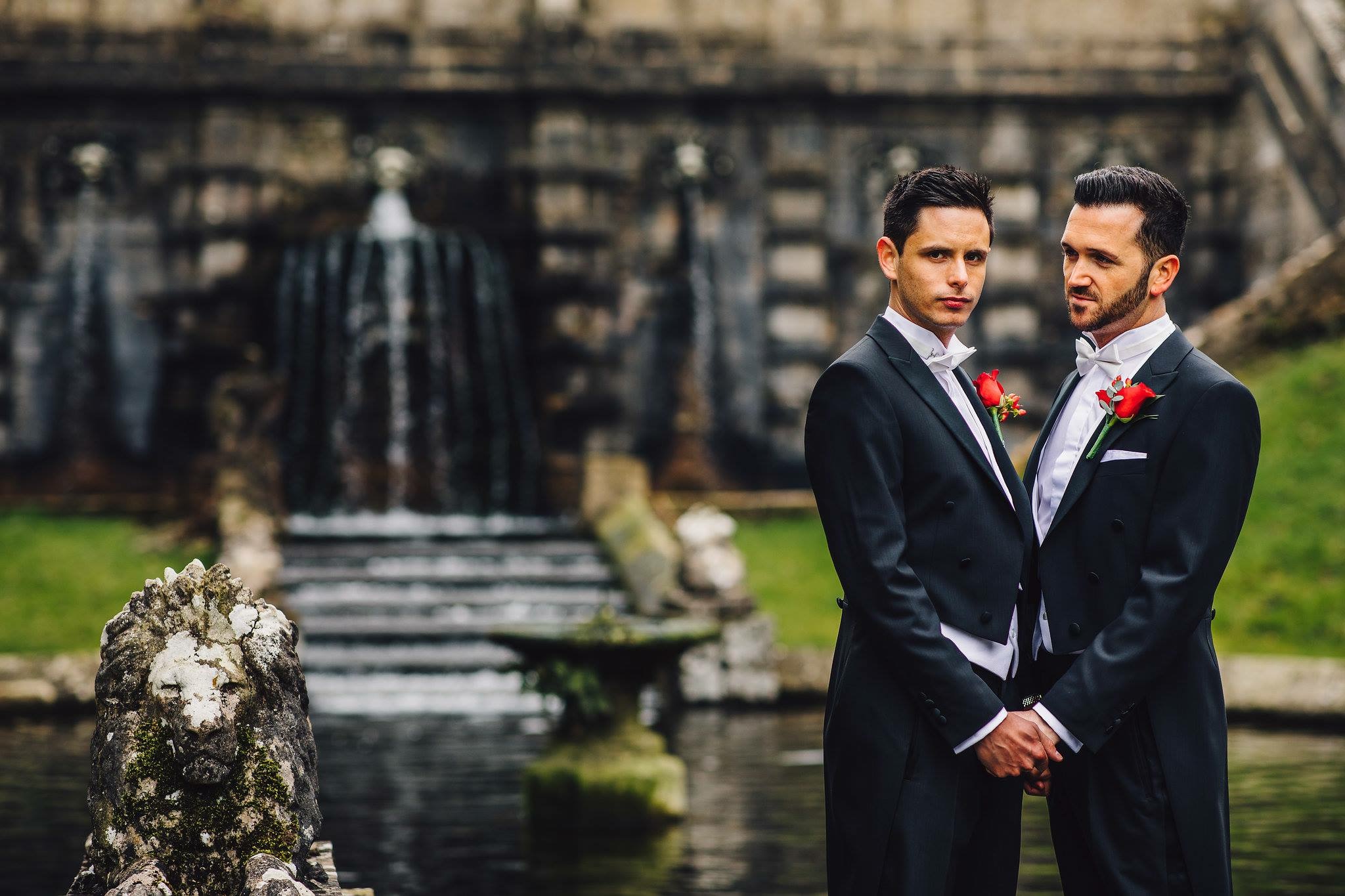 Despite their philosophy of not planning too soon, they did plan well when they had to. "There was nothing that took us by surprise really, nor was there anything we were told that we hadn't already considered so all in all it was a relatively stress free planning process," Kurt pointed out. One could say of these wise, married men: plan when you need to and let matters unfold as they're meant to; a philosophy to marry and live by.
Photos by: J S Coates Wedding Photography
www.jscoates.com