ENGAGEMENT STORY: DANNY & CHRIS
"I don't usually message people, but I messaged Danny. I liked his photos, his dimples, and the fact that he seemed like a really genuine person." "Chris's message was thoughtful, and it seemed like he showed genuine interest in getting to know me. Chris looked handsome in his photos and I noted a lot of similarities between us after reading his profile." This is how it all started for Chris and Danny who met on OkCupid in March 2017.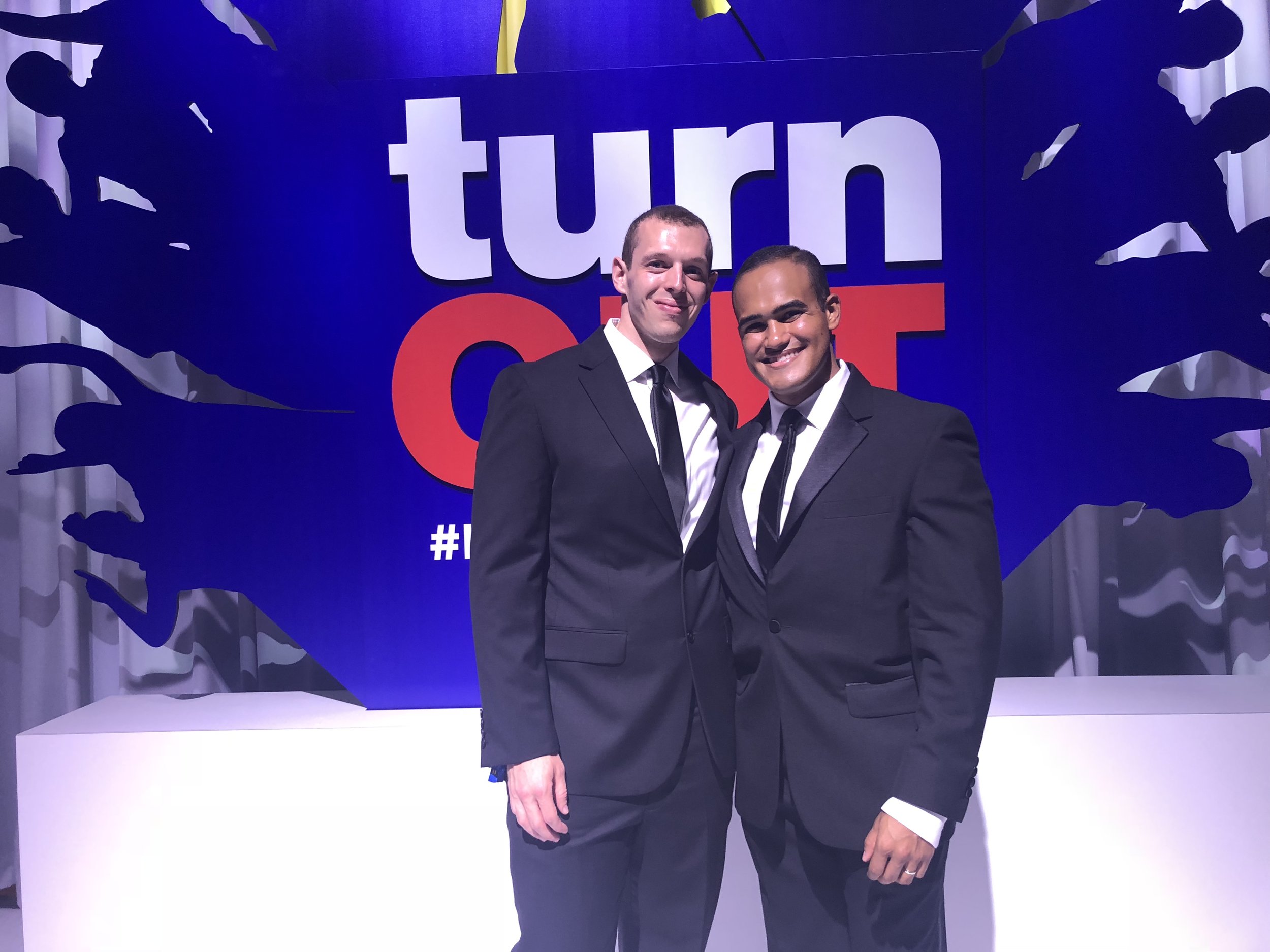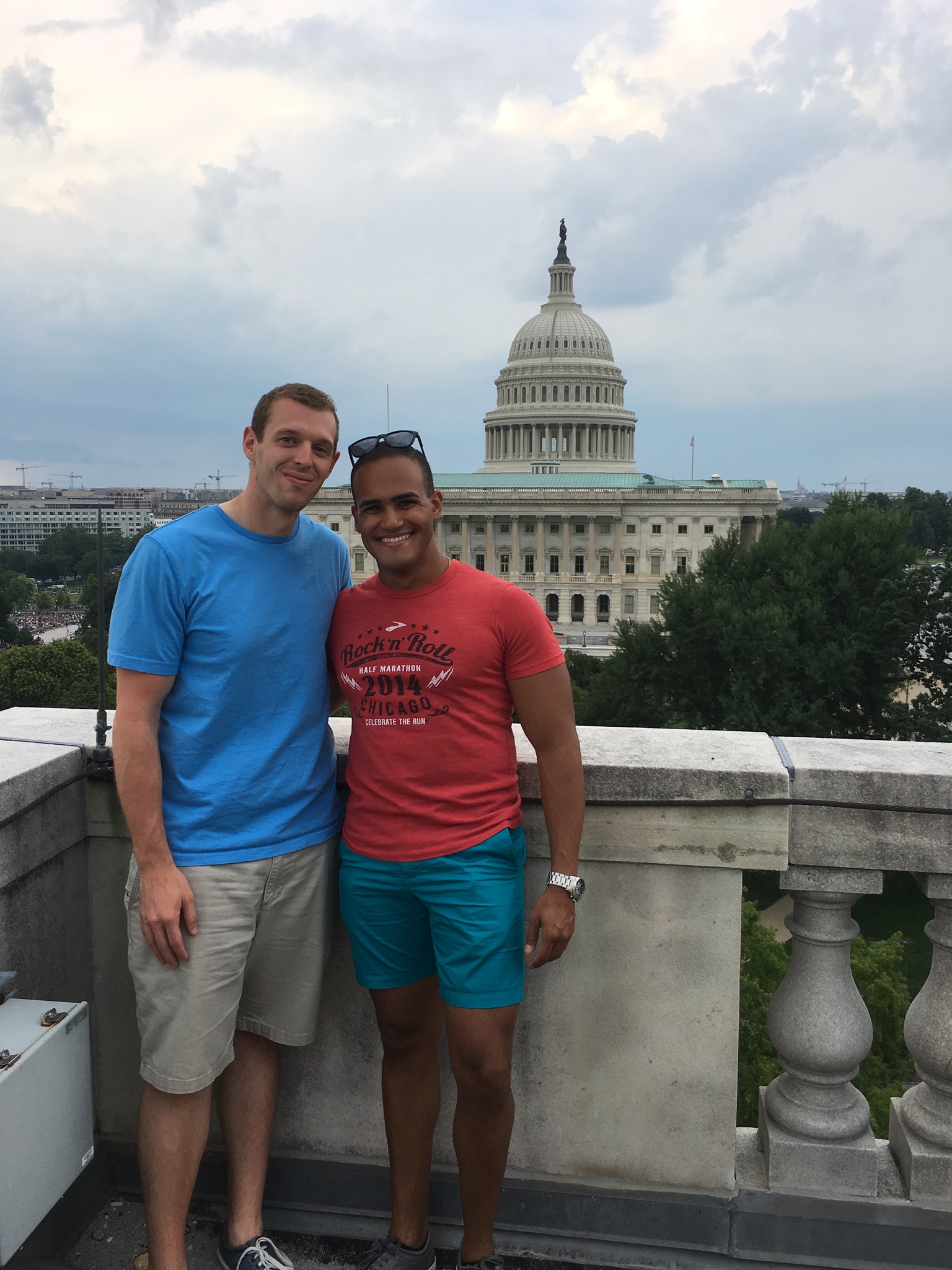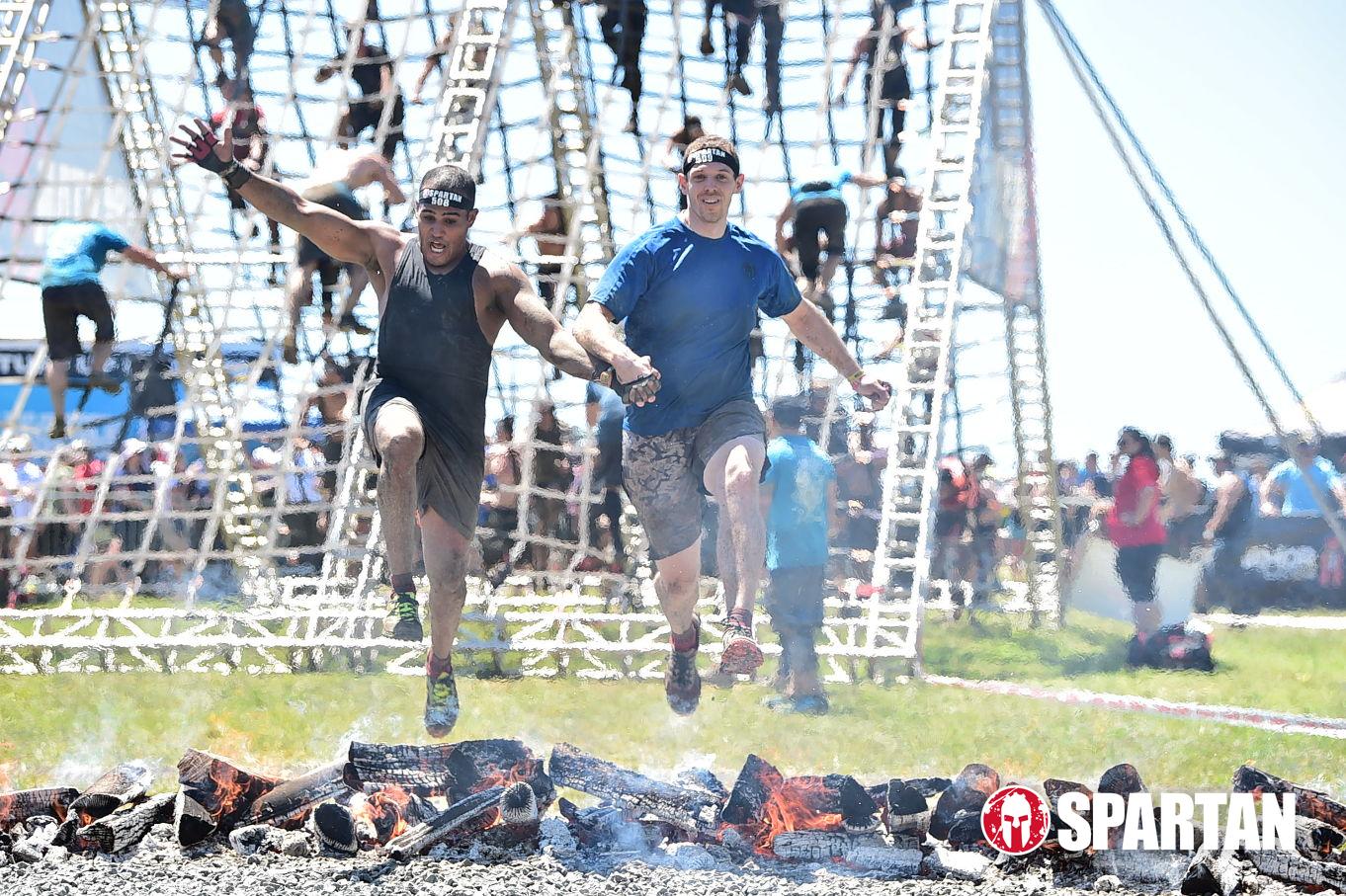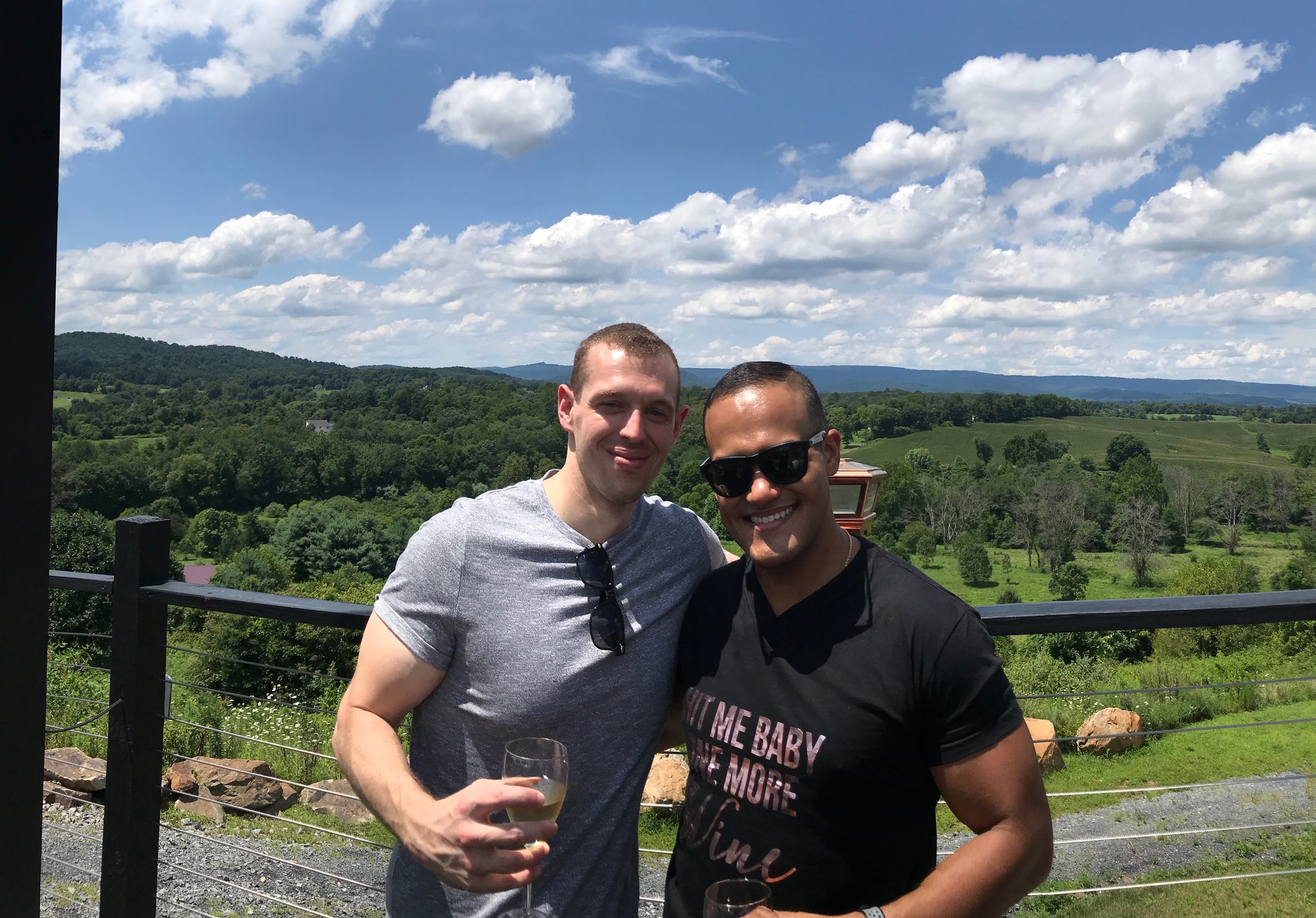 After meaningfully chatting online for a week, the two met at the Boxcar Tavern in the Capitol Hill neighborhood of Washington D.C. and "since then, we've been together almost every day," Danny said. "But, after a few weeks together hanging out almost every day, I made sure to ask Chris if he needed some time to himself. The last thing I wanted was Chris to have the perception that we were moving too quick." Chris's response was, "I get my space at work and at the gym!'" That was the moment where the two were in lockstep and moving together at the pace that they both felt comfortable with.
Their first "I love you," happened after a late night out and when Danny was "a bit tipsy!" Chris describes the two, walking home from Yums, a Chinese take-out restaurant in the Logan Circle neighborhood of Washington, DC, and "Danny was randomly saying something and… ended with 'I love you.' And, I said back, 'I love you, too!'" Meant to be is often so simple.
"I knew I wanted to marry Chris after I got back from a 3-week trip to Europe." This was six months after first meeting and the longest the two had been apart. Danny shared his plans to propose with their friends Brianna and Tori and started planning the engagement at Glacier National Park where the two would soon be for a friend's wedding. Danny recruited photographer Lindsay Jane Gardner to plot it all. This was all somewhat funny given that, as Chris said, "from the start, he said I had to put a ring on it!"
Meanwhile, Chris was planning his proposal to Danny! His plan was to propose at the Boxcar Tavern along with all their friends. He shared this plan with Brianna who discouraged this plan, recommending he do it while the two were on vacation in… Glacier National Park. Brianna went as far as to contact Lindsay Jane Gardner to let her know that Chris would be popping the question the day before Danny had planned. Everyone needs a Brianna in their lives.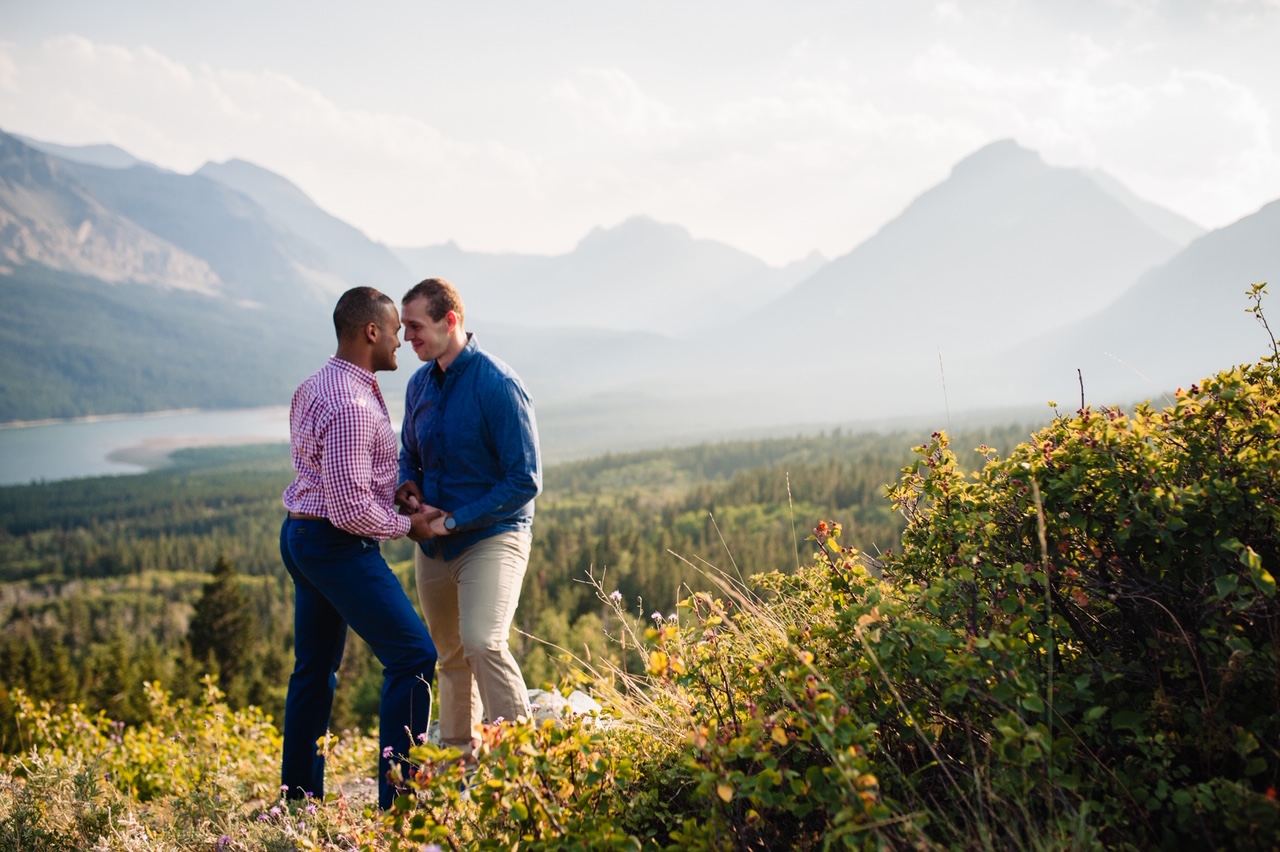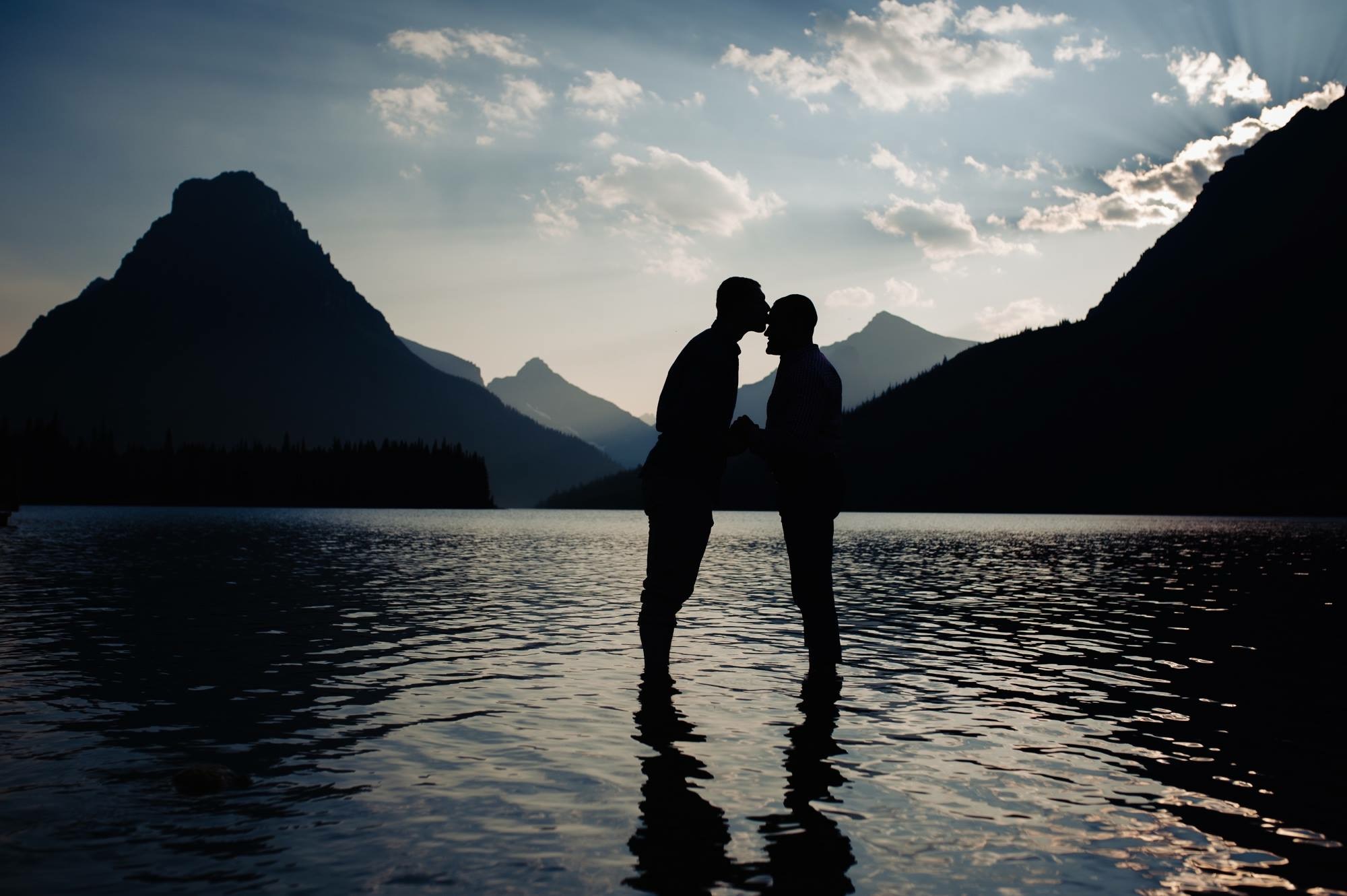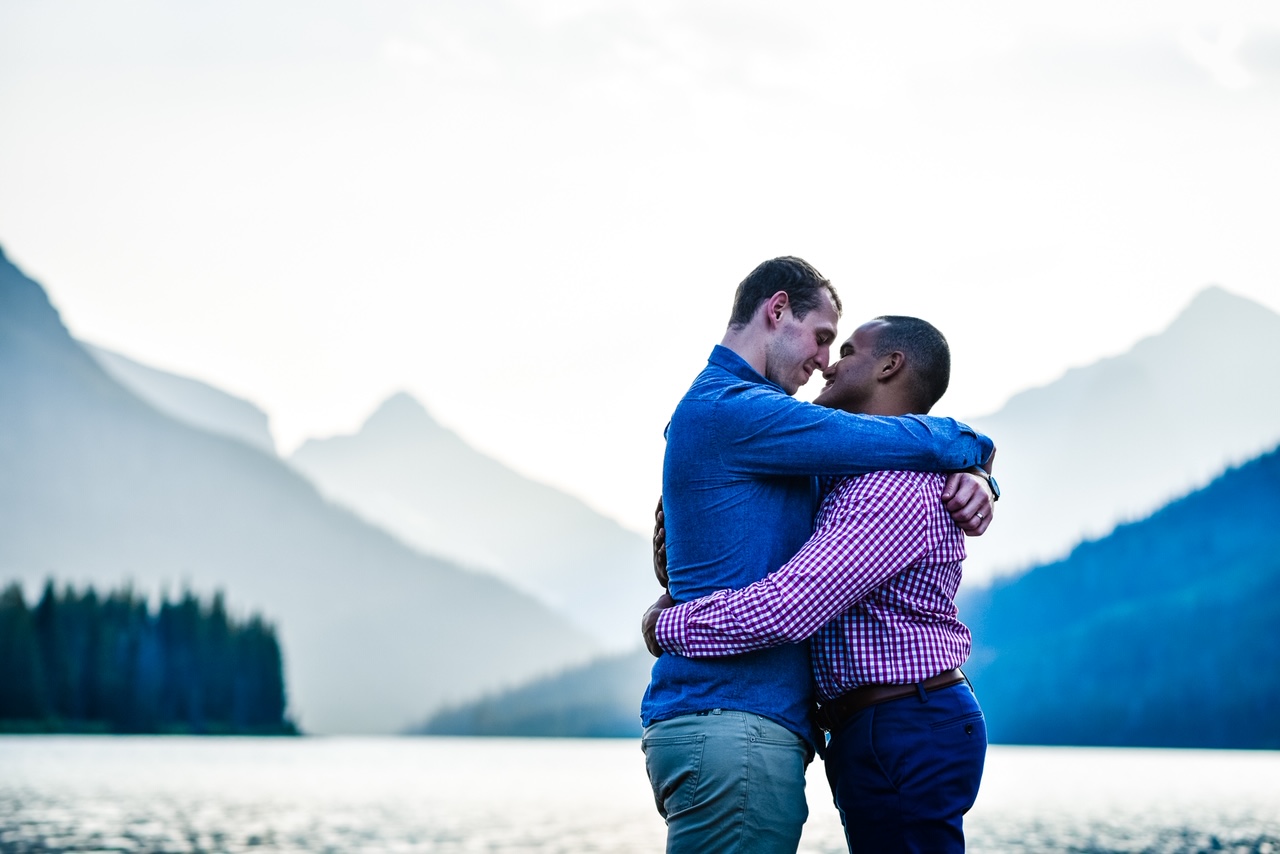 The day after their friend's wedding, Chris and Danny set out to see the sunset at Two Medicine Lake. On their hike, they conveniently stopped at Paradise Point, just as the sun was setting. Chris set up a tripod to, purportedly take selfies, but was videoing their engagement. "I don't remember exactly what I said, but we were talking about first meeting and love," Chris said. As he was talking, and Danny taking in the sunset, Chris got on one knee. Danny turned around and "[I] asked him to marry me."
"First thing out of my mouth was: 'what are you doing?!'" All the while Chris was setting up his proposal, Danny was thinking how this was the spot where he'd have Lindsay join them as Danny proposed! Next up from Danny was… running away! "I had Chris's ring in my backpack and I wanted to get it." But Danny stopped, came back to Chris, said yes and thengot the ring he had for Chris. Danny proposed to Chris, him jokingly responding "maybe!"
For those of you wondering, the photoshoot went as planned the next day!
The two have planned their wedding for May 2020 in Scotland. While we are excited to see how their wedding unfolds, we do know that Danny and Chris are destined to live a life fully in sync, if perhaps with the little helping hand of their OkCupids, Brianna and Tori.