Justin & Orlando's Peurto Vallarta Wedding
Justin and Orlando knew they wanted an intimate wedding where they could share in the celebration of their marriage with their closest friends and family. When this Manhattan couple of 15 years, needed to select a location, Puerto Vallarta was naturally on the top of their list. They both celebrated their 30th birthdays in this lovely city on the bay, and had fond memories of their time there over the years. "We both fell in love with Puerto Vallarta and the warmth of the people." As Justin recounts, "there's something magical about the place, it really feels like home."
They choose Villa Verano and the Puerto Vallarta Beach Club because they really wanted a "villa experience for their wedding and reception." Privacy and a spectacular location on the prestigious Calle Santa Barbara, with stunning views of the bay and beach made Villa Verano and the Puerto Vallarta Beach Club the best possible choice for the festivities.
They sent out 90 invitations, and in February of 2015, 75 dear friends and family came together to celebrate and become an extended family. For some guests, it was their first international trip and for others it was one of many stops on an annual global tour. Regardless, of how frequently their guest's travel, they were unanimous in their opinion of the week. The staff is renowned for their personalized service and attention to detail and made everyone feel like "part of the family" on a grand tropical estate.
Villa Verano is known for its exceptional culinary team, and each night all of the guests enjoyed menus carefully selected for the occasion, dining al fresco with the warm gentle breezes and views of Banderas Bay. A welcome fiesta on the first night featuring a traditional Mexican meal, with homemade churros served around the fire, and Mariachis performing, giving everyone an opportunity to meet one another and ease into the weekend of festivities.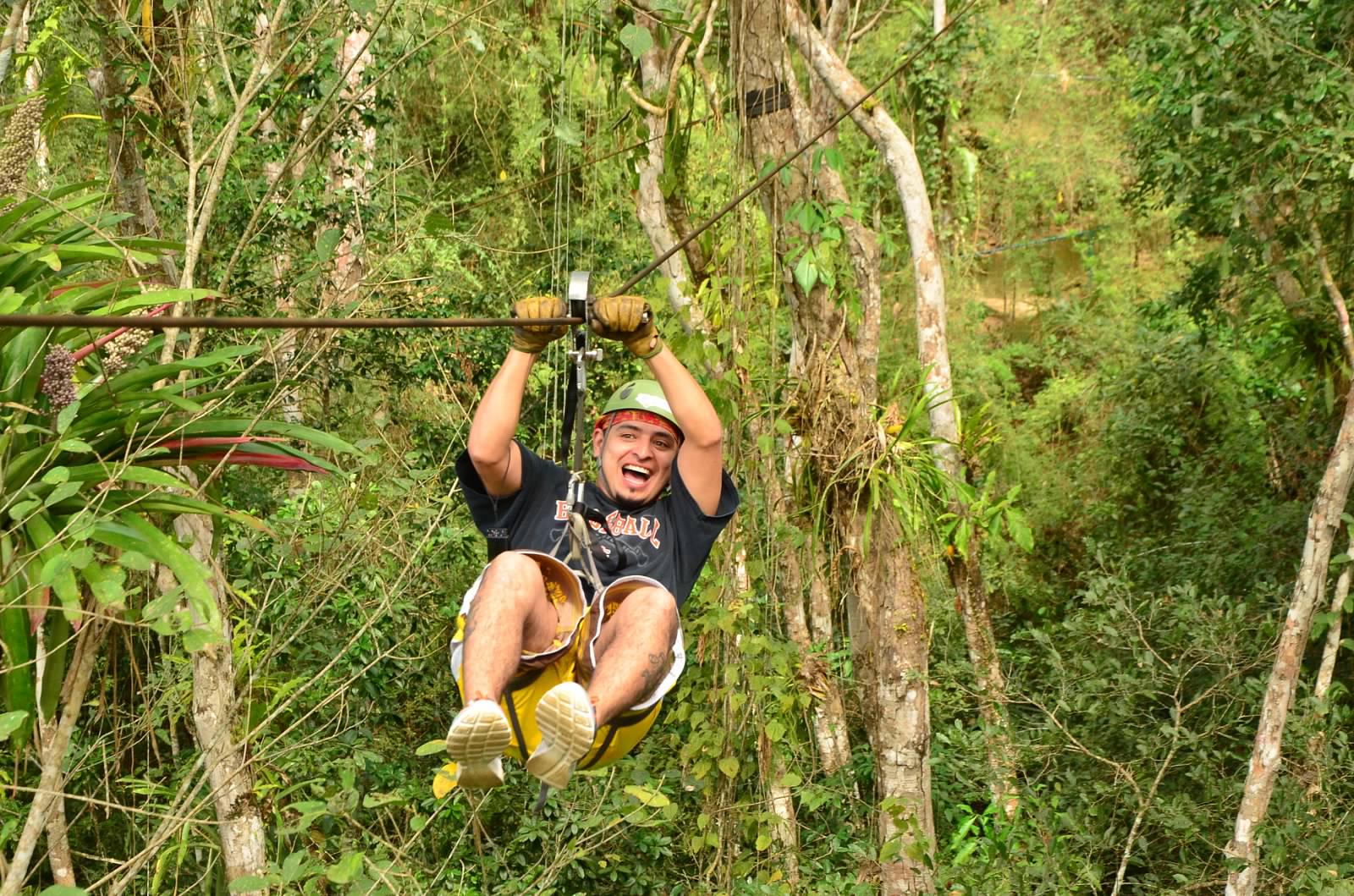 Throughout the weekend, guests enjoyed the easy stroll into town, where they shopped at local boutiques, perused the art galleries, indulged in tequila tastings, and ventured out on the water for boating excursions when they weren't zip-lining in the jungle.
On Saturday evening the wedding ceremony was co-officiated by Bob, a mentor and one of Justin's best friends who never thought he would witness a gay wedding, and Orlando's niece, Maile who happened to be their youngest attendee, and would never know a world where a gay wedding wasn't possible.
Following sunset cocktails, the guests proceeded to an elegant seated dinner around the Villa Verano pool where a menu of field greens with currants and goat cheese was served, followed by filet mignon wrapped in bacon, lobster tail, miniature loaded baked potato's, and fresh asparagus. Dessert was a selection of mini-canapés, however the real suprise was a large grooms cake in the shape of a Texas armadillo, playing homage to one of their favorite movies, Steel Magnolias. A bartender from La Palapa prepared flaming Mexican coffee while guests danced to music from a local DJ, under the stars and white lights strung from the palm trees. Of course, nothing is better than a late night snack, and anticipating returning appetites, a taco truck arrived to close down the night.
As a way of showing their gratitude to their guests for joining them and celebrating such a magical weekend, Justin and Orlando organized a traditional Thanksgiving dinner on Valentines Day. "We are not always able to celebrate the holidays with our friends and family, and this was a way to share a holiday, and our gratitude with everyone we love".
Many of the guests wrote beautiful notes when they returned home, sharing "...thank you for including us in the 'adventure in paradise." "It is something we will alway remember." And, "It's hard to describe in words what an amazing past 6 days we just experienced."
That is the power of love in Puerto Vallarta!